Directions To Northern Edge Algonquin
Northern Edge Algonquin is situated on Kawawaymog Lake, Algonquin Park's #1 Canoe-In access point and located 22km from the nearest town, South River, Ontario.
Arrival Time
Arrival time for most retreats is between 1 – 3pm, which is when our team is prepared to show you to your cabin & help you to settle in before beginning the group experience. If you are running late, please call to confirm your arrival time.
Driving Directions
Click here to print off directions from Google Maps. You can also search for "Northern Edge Algonquin" on your phone in Google Maps or Apple Maps.

Whether North or South-bound, we recommend staying on the highway until South River and exiting via Mountain View Road. "Waze" in particular seems to direct guests on indirect and confusing logging roads.

Once on Chemical Road, cellular service will be interrupted but your GPS may continue to work — either way, keep your eyes peeled for our posted signage which should help to direct you.
Our Office
Located right by the traffic lights at 100 Ottawa Avenue in South River, sharing a building with the South River Indoor Golfers Club, our main office is where our office team conducts their daily business.

We welcome our guests to drop in for a bathroom stop, meet our guest relations team, and confirm verbal directions for the last leg of the journey – however, office hours are flexible so we may not be in.
Please be aware there is no cellular service past a certain point, so we recommend making any last-minute phone calls from South River.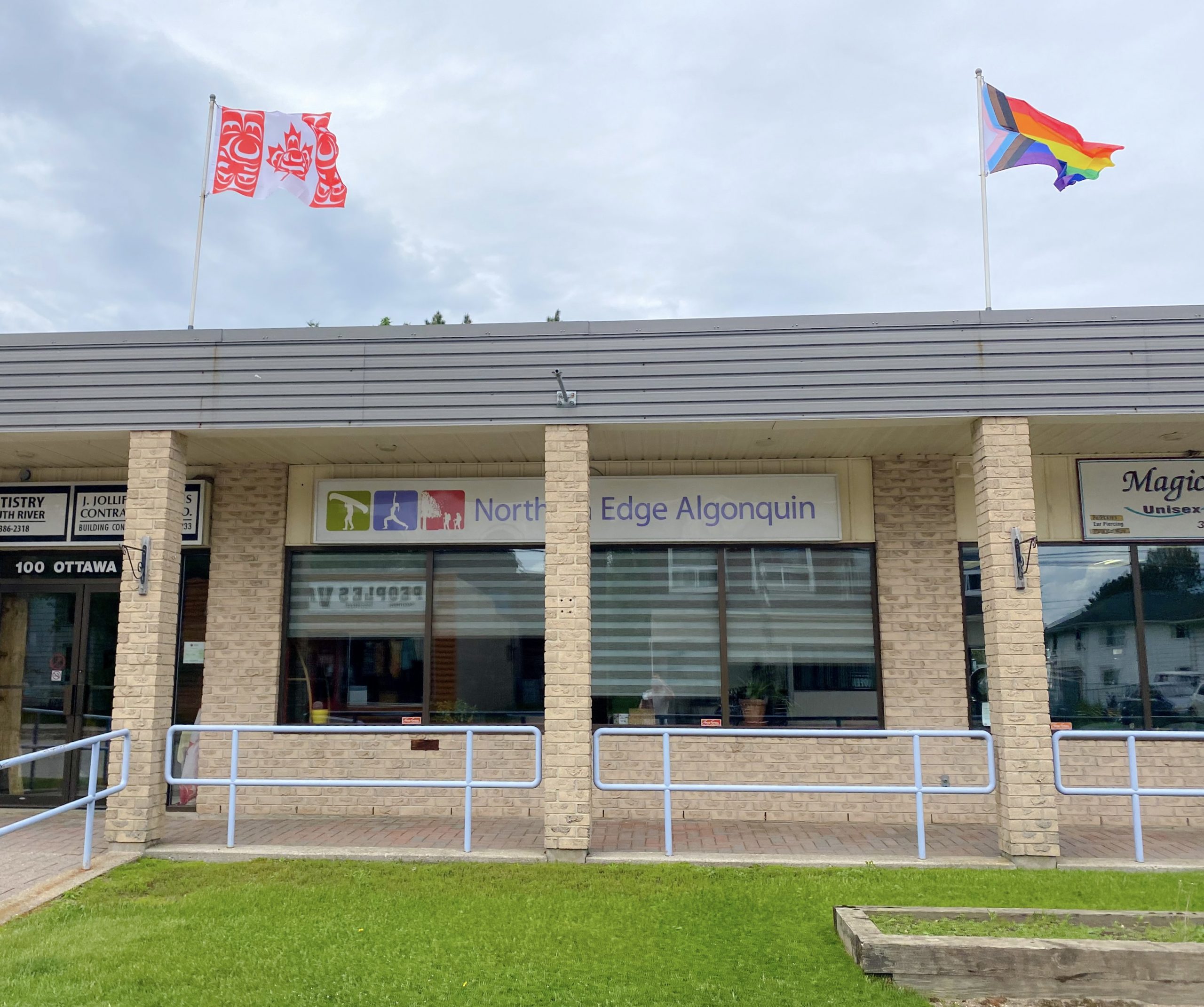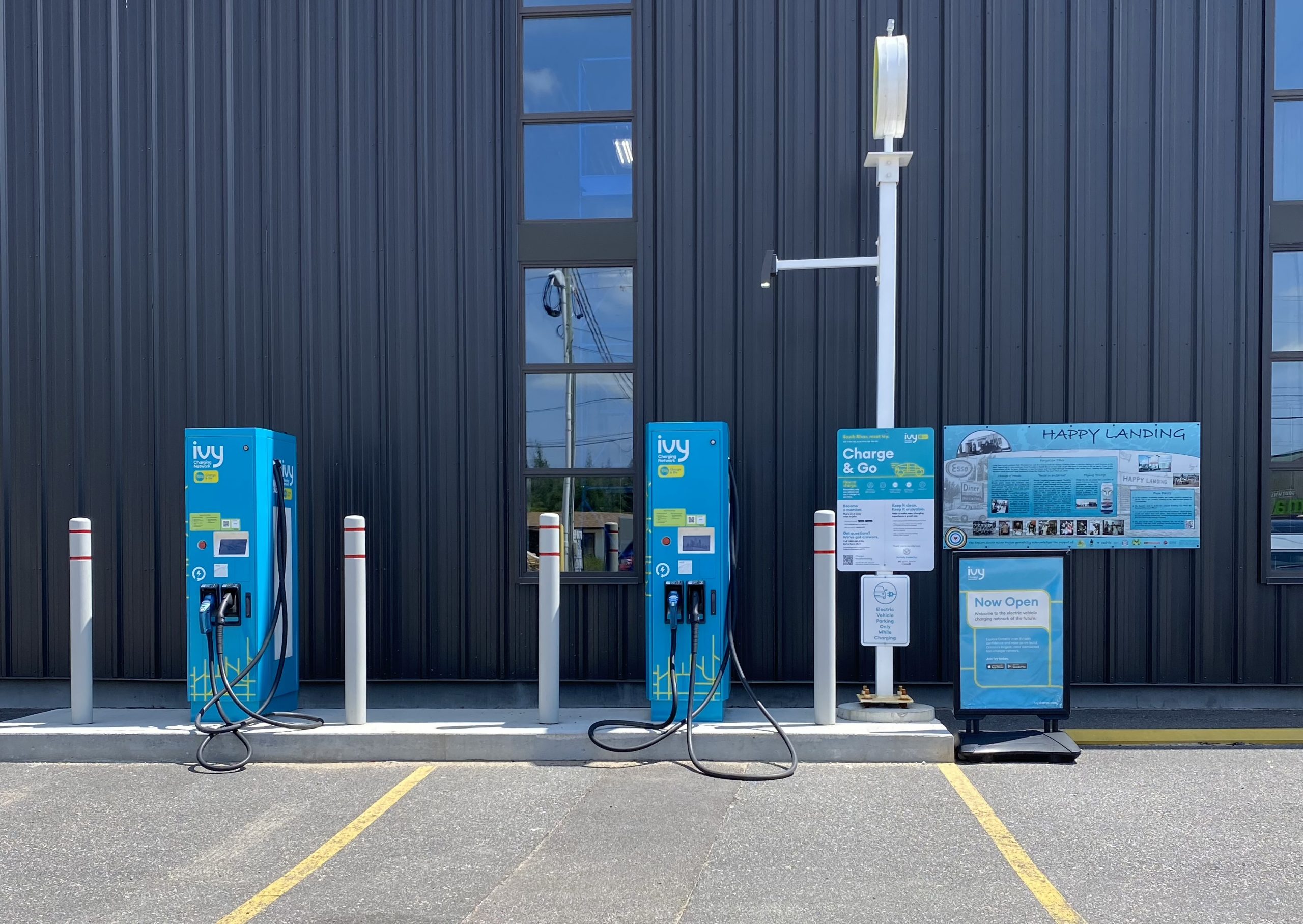 Need an EV Charge?
As more and more of our guests begin to travel with Electronic Vehicles, and as the Edge is remote and solar-powered (unable to provide a charge), it's important to know where you can fuel up along the way!

An IVY Charge & Go location is available at South River Brewing Co, right in the town of South River. For Tesla vehicles not compatible with IVY, there are charging stations at 70 King William St in Huntsville, about 1 hour South of the Edge.
Bus & Train Travel to the Edge
Guests occasional opt to catch the Ontario Northland Bus Service from Bay Street or Yorkdale Mall in Toronto, with service to South River, Ontario.

Guests arriving via Toronto Pearson Airport may find the Northern Airport Shuttle Service to be a convenient option to South River.

We are eagerly awaiting the return of the Ontario Northland Train with service from Union Station in Toronto to South River.

We provide a transfer to the Edge from South River at a cost of $32.50 +hst/person.  This service must be booked in advance: be sure to let us know your estimated arrival time.  On departure day we encourage guests heading to town to ride-share. This helps to lower our overall carbon emissions.
Air Travel to North Bay
From time to time, guests arrive & depart from Jack Garland Airport in North Bay. Providing a team member is available to provide a shuttle service to-and-from North Bay, we price this service at $175 +hst/person.