Our Community
---
Our centre is a small, family-run business created with a goal of rediscovering ourselves, empowering one another, and healing our relationship with the earth. You're about to experience something very different from a hotel stay: we hope your visit feels like staying with a friend — one who lives in harmony with nature, cooks with passion, and wants to introduce you to a world of transformational, creative, restorative, and explorative community experiences.
At the heart of every retreat at Northern Edge are the inspiring connections we have with passionate people who work together to co-create the kind of experiences we want to participate in ourselves. The Edge community includes not only our core team, but also our family, facilitators, and our growing leadership community…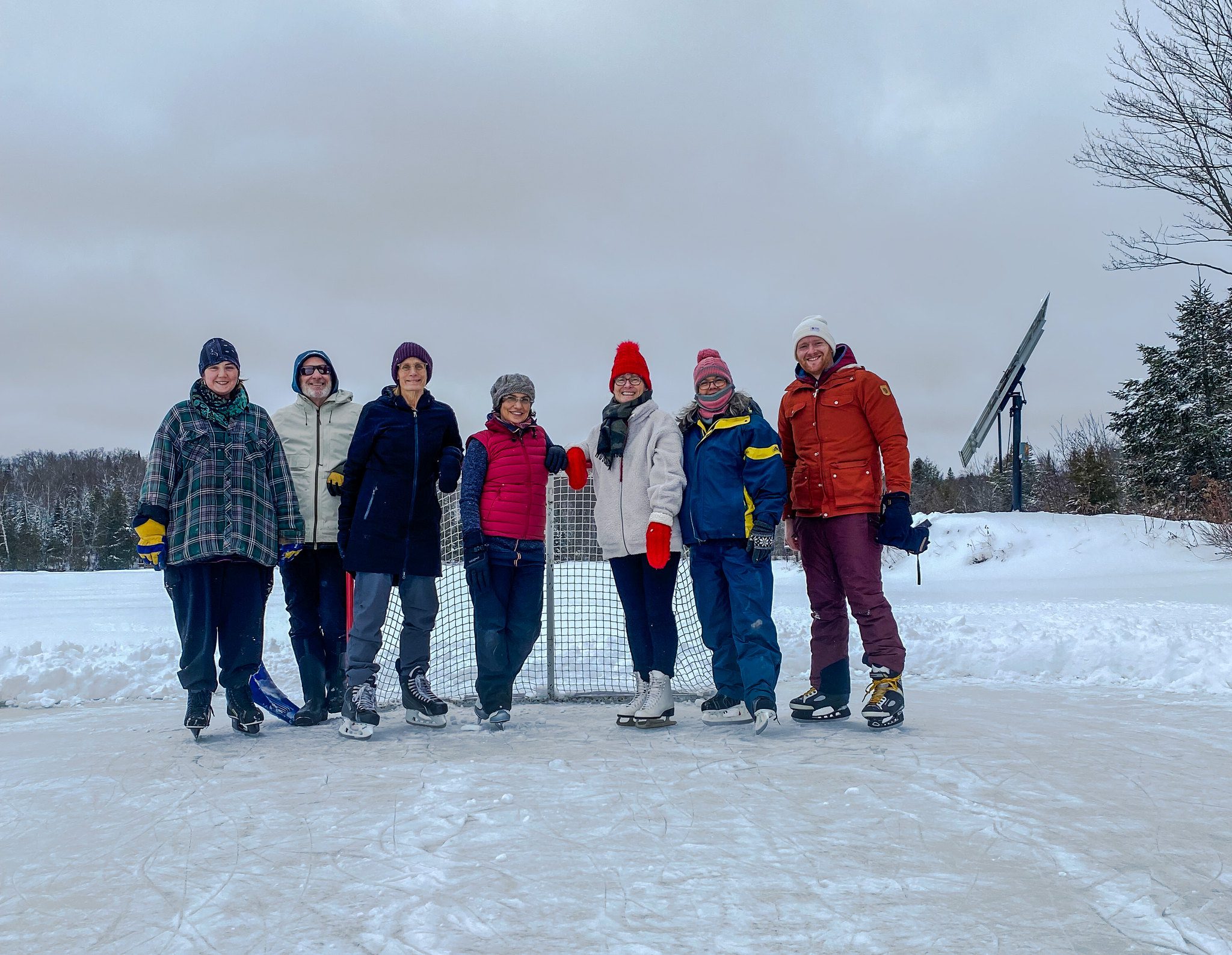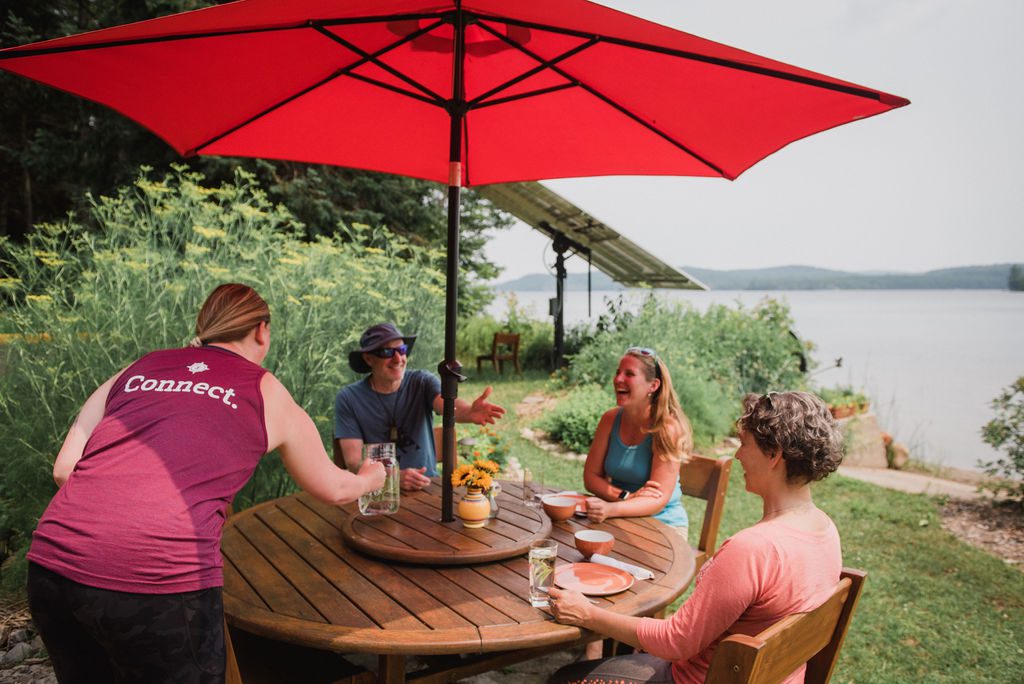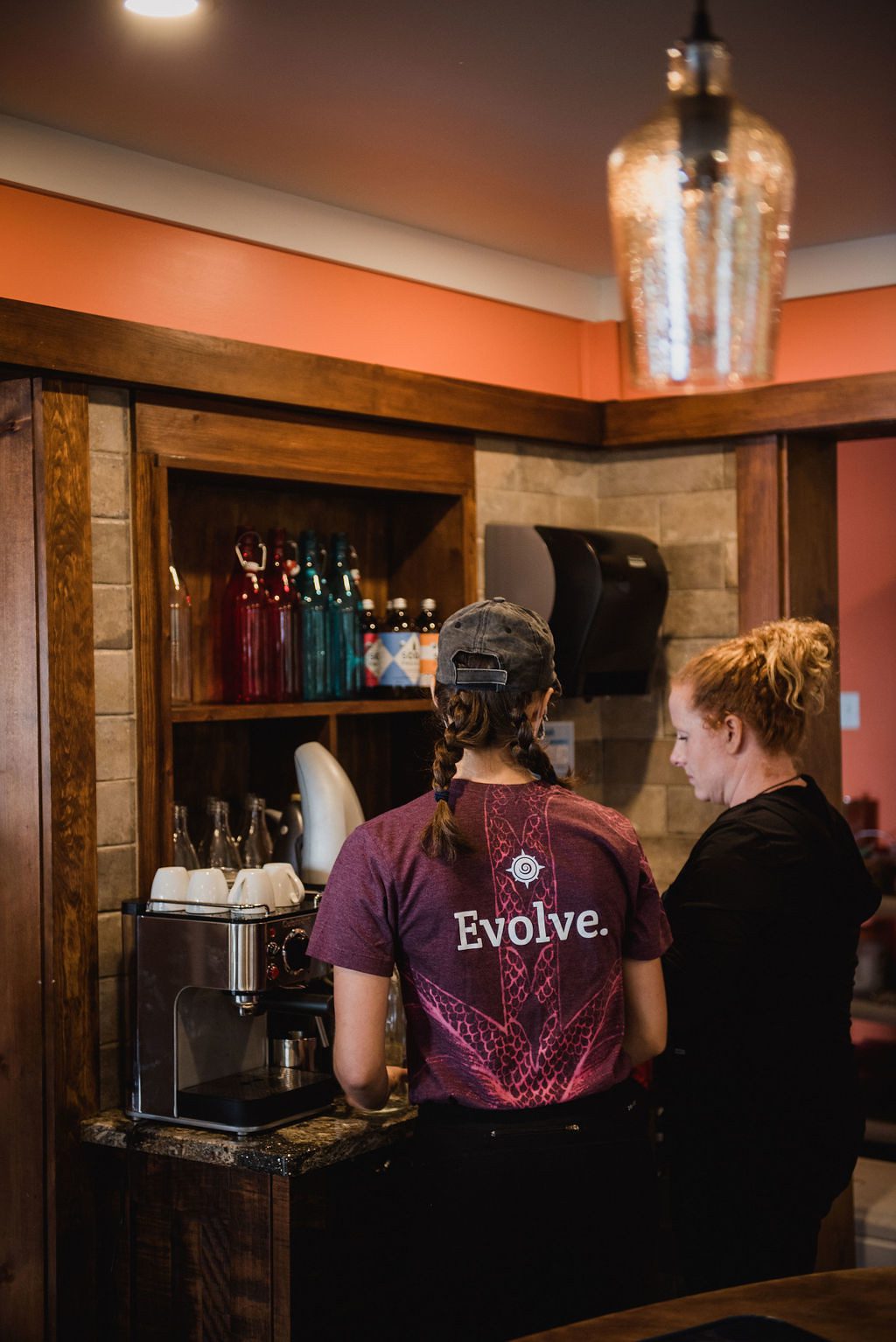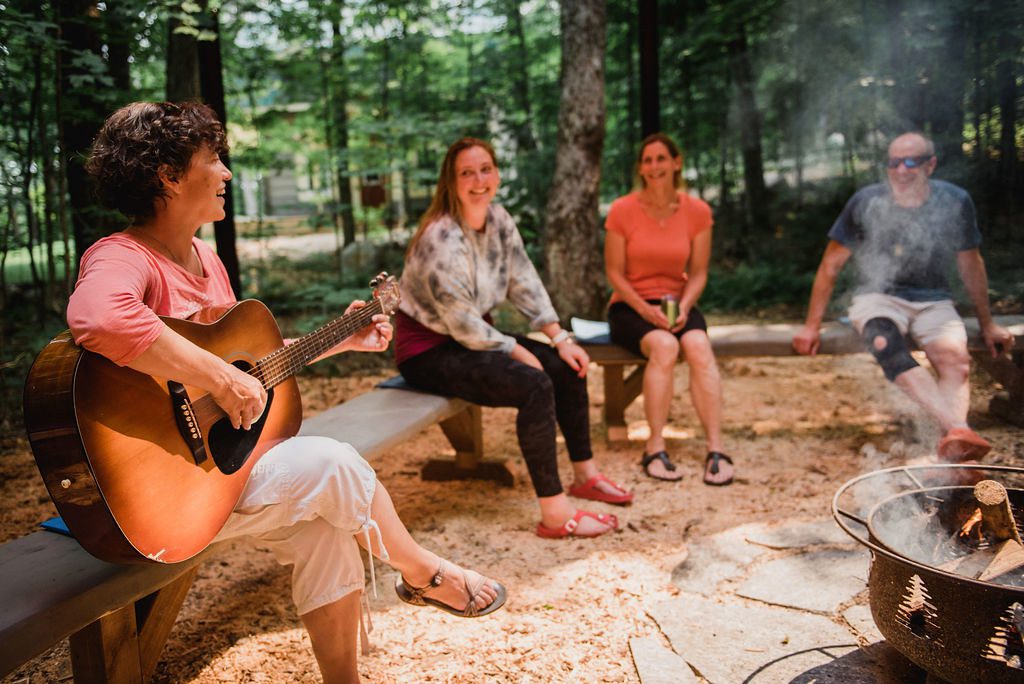 Coordinator team
Our coordinator team co-creates, facilitates, and markets our retreats while guiding the continuous evolution of the Edge . . .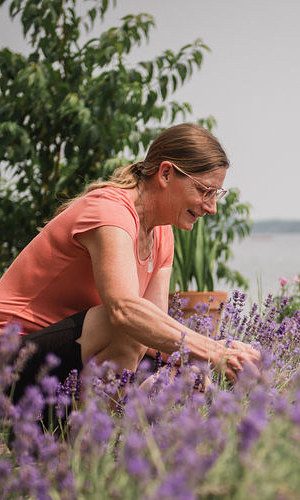 Martha Lucier
Co-Founder, Retreat Facilitator, Way of the Circle Centre Founder
Martha has always felt a deep connection with nature and has long been an initiator of circles, connecting people to themselves, each other, and the earth. Her personal calling is to help herself and others heal personal, ancestral, & collective trauma. Sound healing, qigong, yoga, and circle work are all tools that she uses to restore connection, find peace, and inspire us to live our lives fully in the present moment.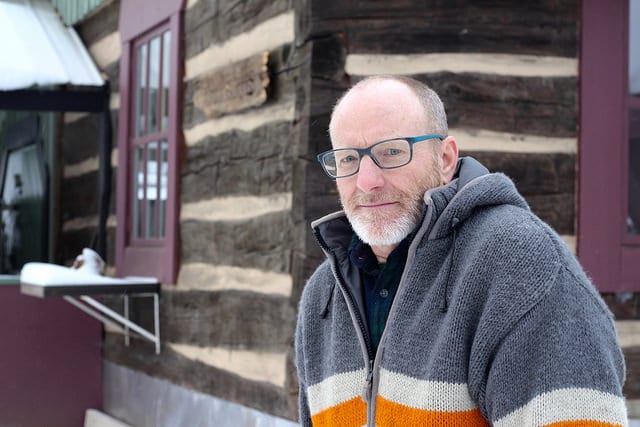 Todd Lucier
Co-Founder, Retreat Designer, IGNITE Facilitator
Todd designs retreats and experiences at the Edge and beyond. He tells stories, informs and enlightens and inspires people to live a life with passion and purpose. He feels most alive wearing his rubber boots and being on the land or water.
Tim Lucier
Operations Director, Retreat Facilitator
The son of Northern Edge Algonquin co-founders Todd and Martha, Tim aims to help everything at the Edge to run simply & efficiently. As a facilitator, Tim is passionate about creating simple habits to pursue big dreams, and embodying balanced, joyful living. He enjoys a diverse range of movement practices including hand balancing and aerial yoga. When not living and working at the Edge, Tim can be found traveling & performing.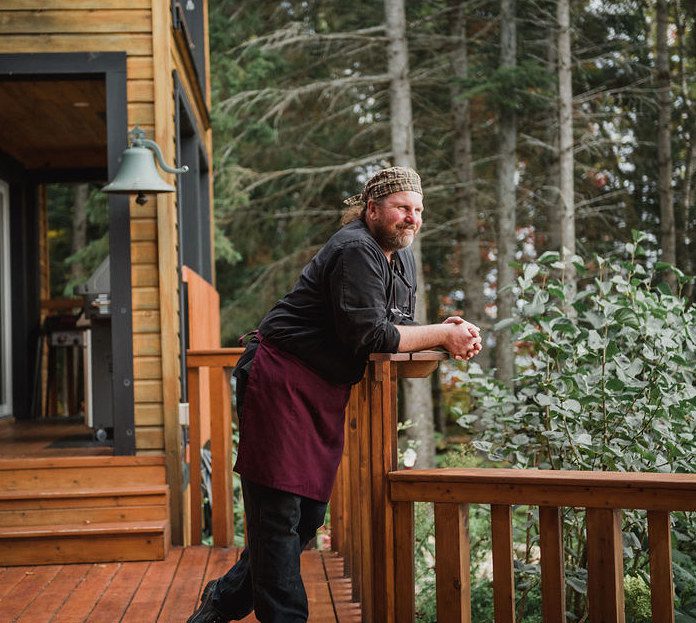 Gregor Waters
Steward, Gardener, Kitchen Guru, Designer, Builder
Truly a modern Renaissance man, Gregor's passion spills over from lovingly crafted public spaces including stonework, building design, construction, and into the kitchen where his passion for local food products & partnerships meets his inspiration of cuisine from around the world.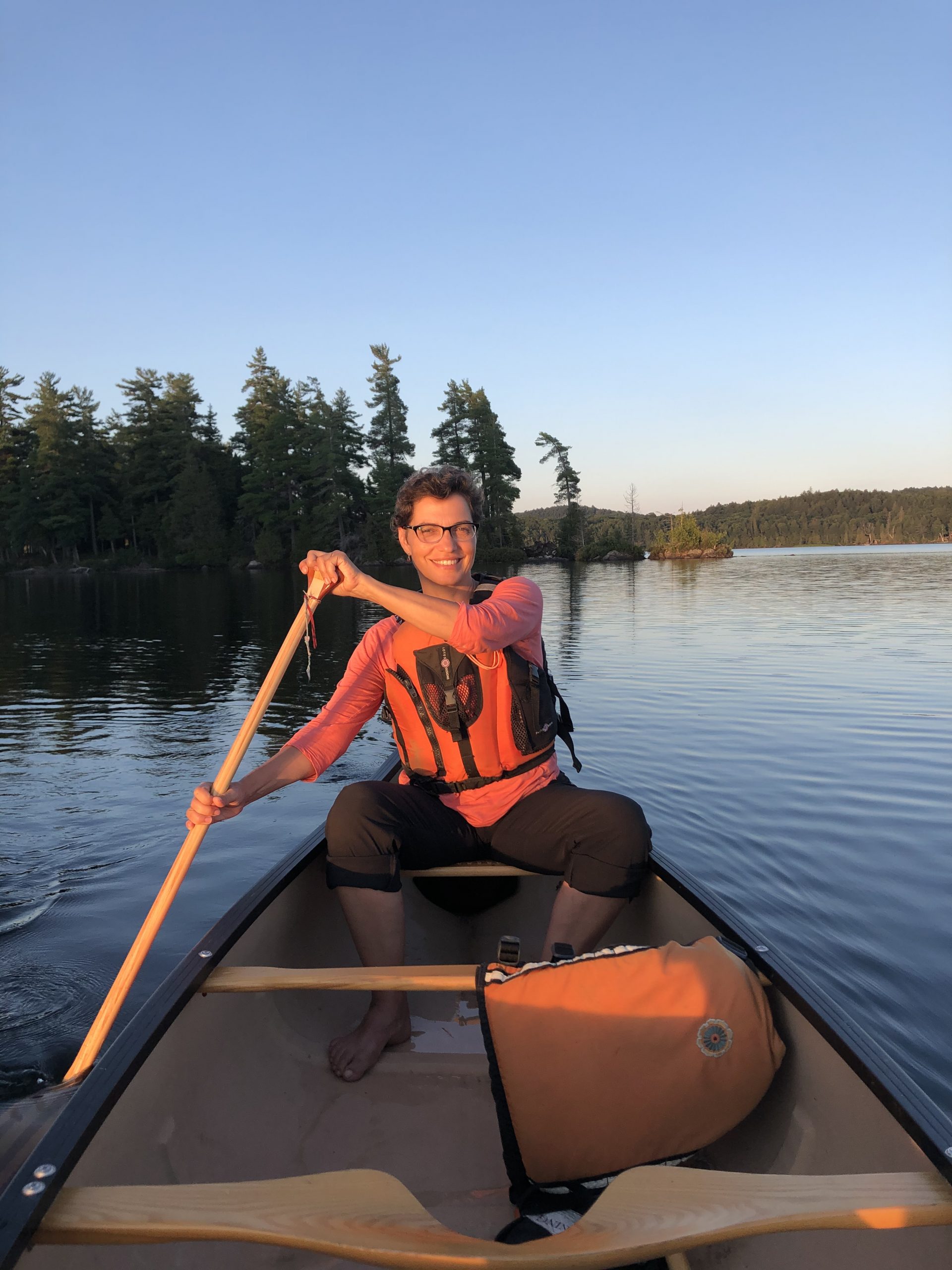 Trae Robinson
Facilitator, Way of the Circle Centre Coordinator
Inspired by nature, travel, and vibrant living, Trae guides experiences in London and Northern Ontario. As a facilitator, she says it's a privilege to witness "aha" moments as quantum leaps in understanding.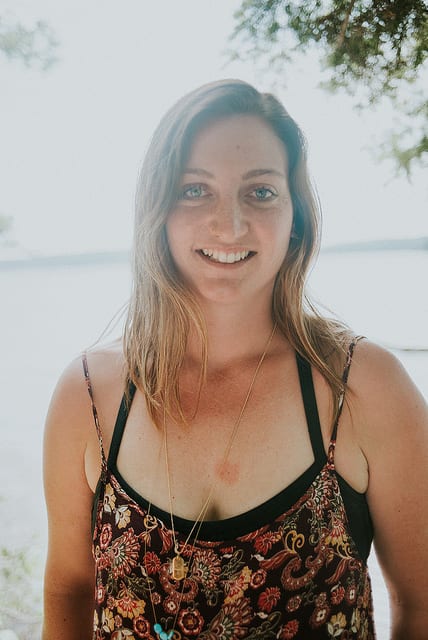 Courtney Sinclair
Leadership Coordinator, Retreat Facilitator
Courtney would tell you that her first SUP/yoga retreat experience at the Edge literally shaped the trajectory of her life. As a Paddle Canada Advanced Flatwater SUP Instructor/Trainer, Court has guided expeditions internationally for clients from over 20 countries. In addition to facilitating a variety of experiences at the Edge including her own SUP retreats, Court acts as our Leadership Coordinator to support our growing community of leaders in reaching our potential together through training, connection, and co-creation of transformational retreat experiences.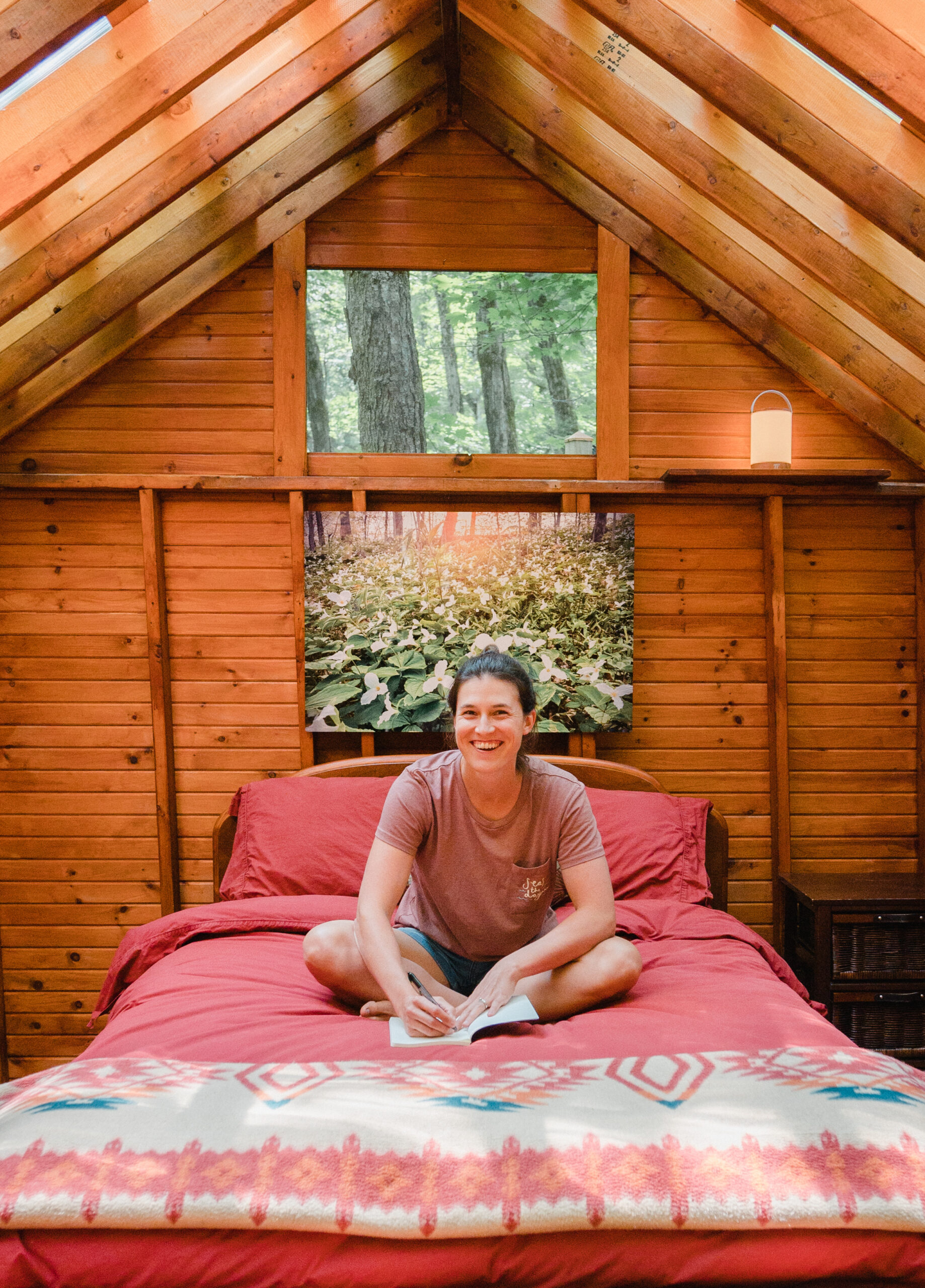 Corrissa Middlebrook
Program Coordinator, Retreat Facilitator
Passionate about the outdoors, Corrissa is a seasoned adventurer with outdoor rec and camp leadership roots. In addition to facilitating retreats at Northern Edge, Corrissa works behind the scenes to coordinate retreats and communications for incoming groups and visitors.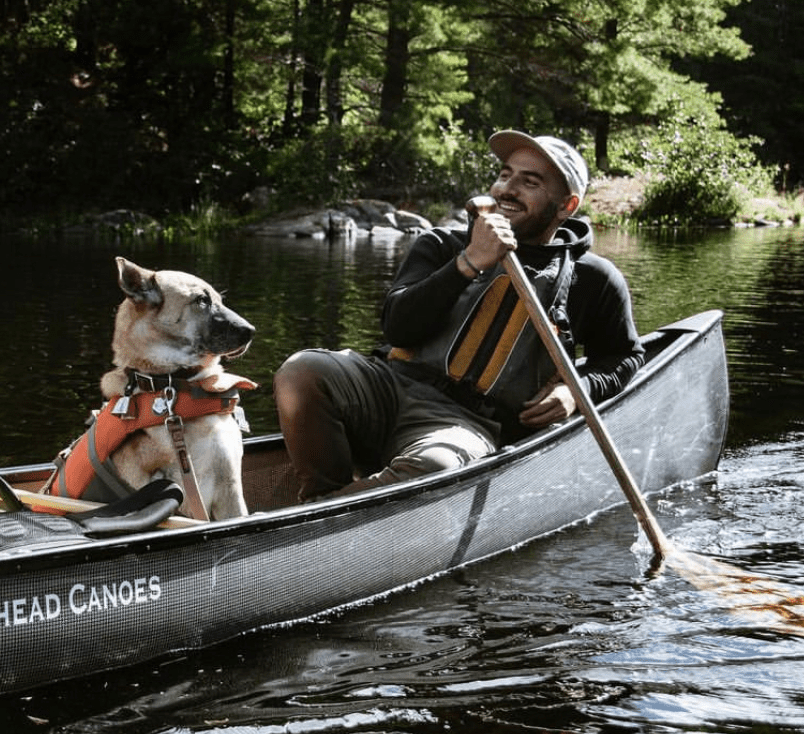 Alex Savatti
Engagement Coordinator, Retreat Facilitator
Alex is a true storyteller with a deep love for people and the outdoors. Hailing from Guelph, Ontario, Alex dedicates his time to building his business, Tripshed, building canoes, and building community. A wilderness guide, guiding teacher, and transformative coach, Alex appreciates the capacity of intention and nature to create moments that leave people changed.
Our stewardship & hospitality team
cares for our spaces and our guests, through creating nourishing meals, and developing welcoming spaces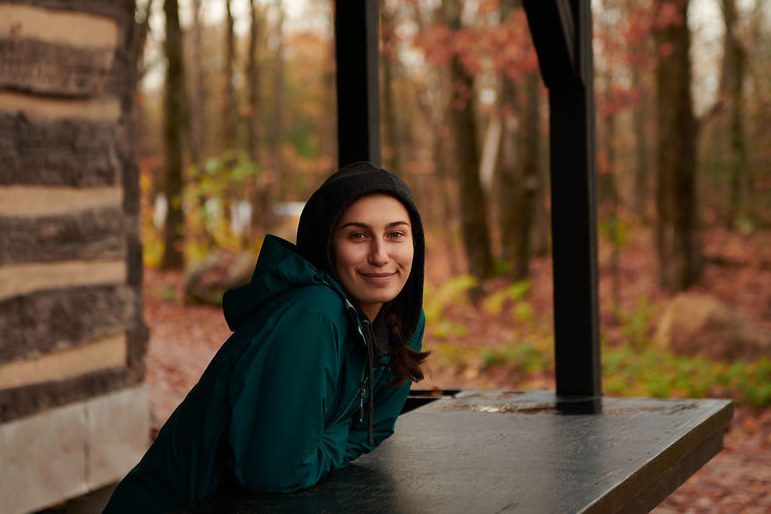 Ella Sheridan
Mealtime & Hospitality Steward
A resident of Kawawaymog Lake, Ella has deep roots in the area and at the Edge through her parents Chris & Trae. Ella's gentle and joyful way of being in service contribute toward a wonderful guest experience. Outside of her work at the Edge she is an artist and designer.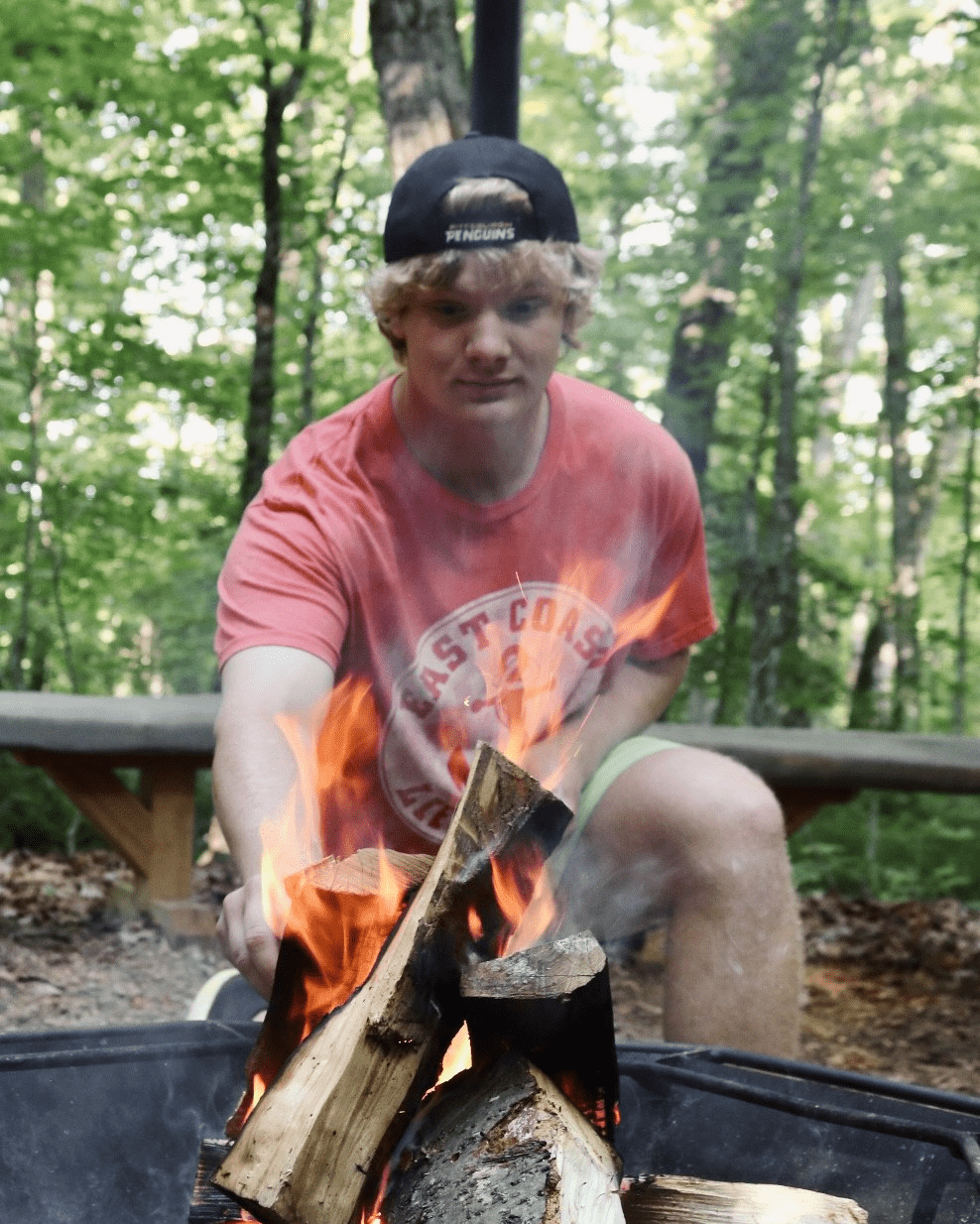 Aiden Lucier
Facility & Hospitality Steward
The grandson of Martha & Todd, Aiden is part of the "next generation" who had the opportunity to grow up at and around the Edge. Aiden loves playing hockey, golf, and snowboarding – and we value the lighthearted energy he brings into the kitchen and his steadfast contributions to stewarding the property.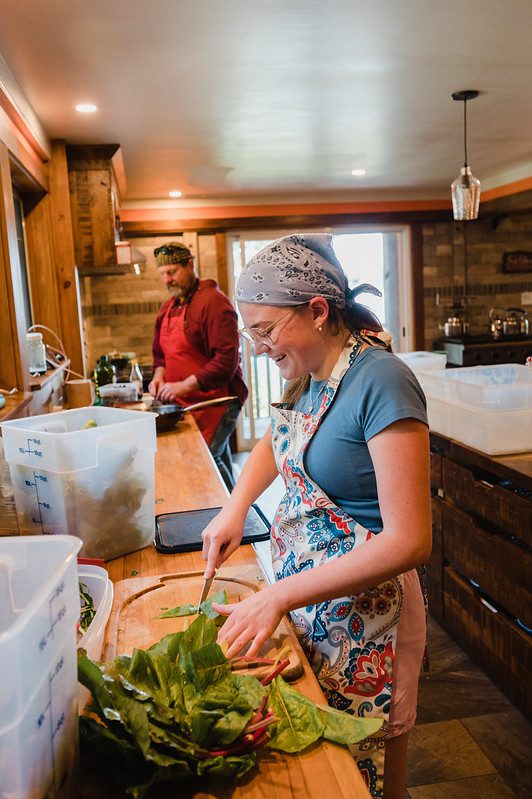 Erika Hauck
Facility & Hospitality Steward
Erika joined the stewardship team in summer 2023 and we were blown away by the joyful support she brings to her work in the kitchen, and her excitement to get outside and assist with landscaping: planting ferns, hostess, White Pine & Tamarack trees. We're grateful to have her as a part of our team!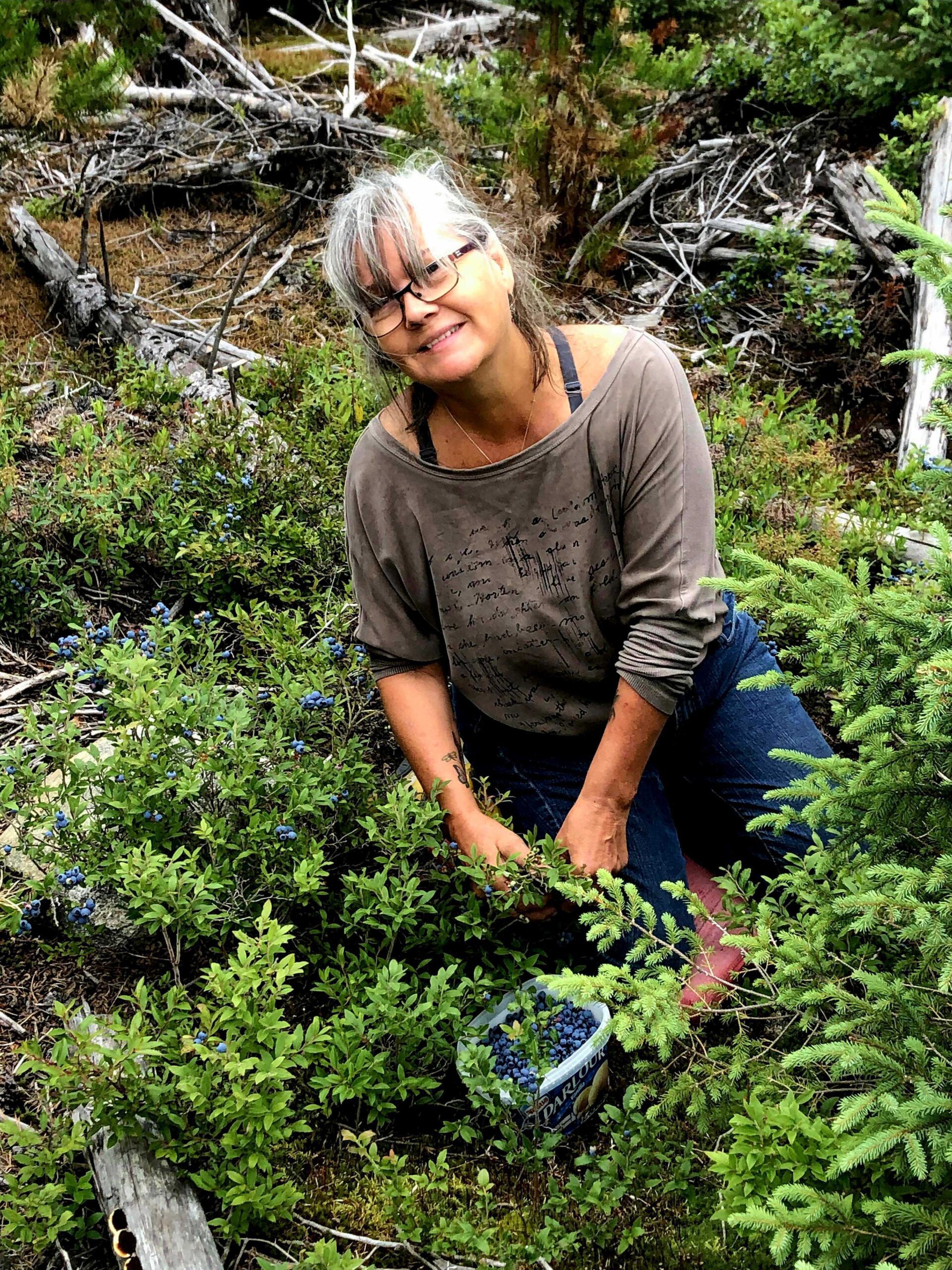 Rosemay Martin
Besides her role as a dedicated wife, mom, and grandma to six, Rosemay is always on the go with different projects.
Camping, fishing, and gathering around a campfire with her loved ones are some of Rosemay's favorite pastimes. But her interests don't stop there—reading holds a special place in her heart, and she's equally passionate about building and renovating anything she can get her hands on.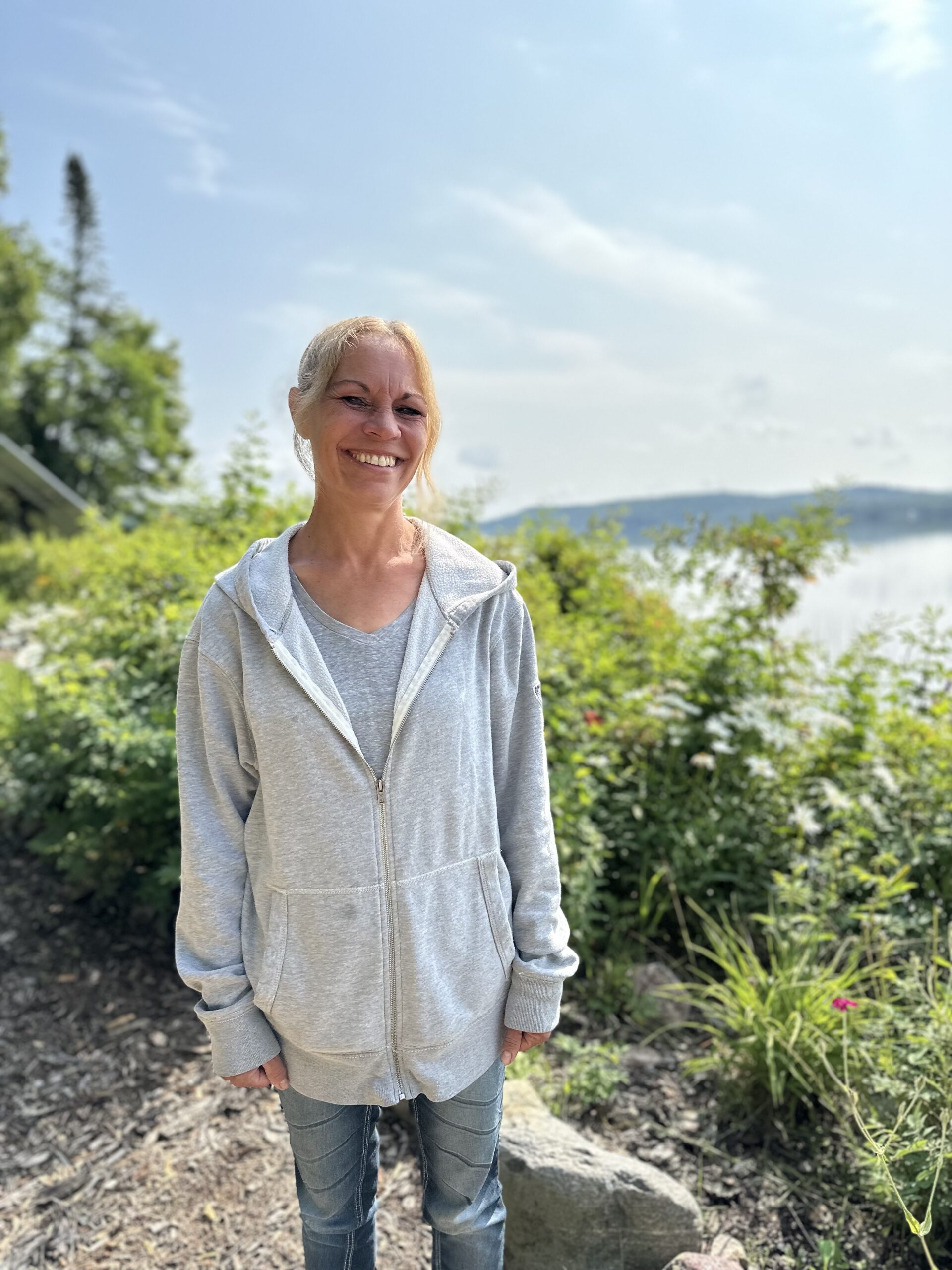 Tracy Dumouchelle
Housekeeping & Hospitality Steward
Tracy appreciates working in nature and contributing to positive guest experiences. She's a rockstar who helps refresh our spaces through the week and helps out in the kitchen on weekends. "Tracy D" knows the words to just about every 80's song, and can be heard singing along while working in the Edge kitchen.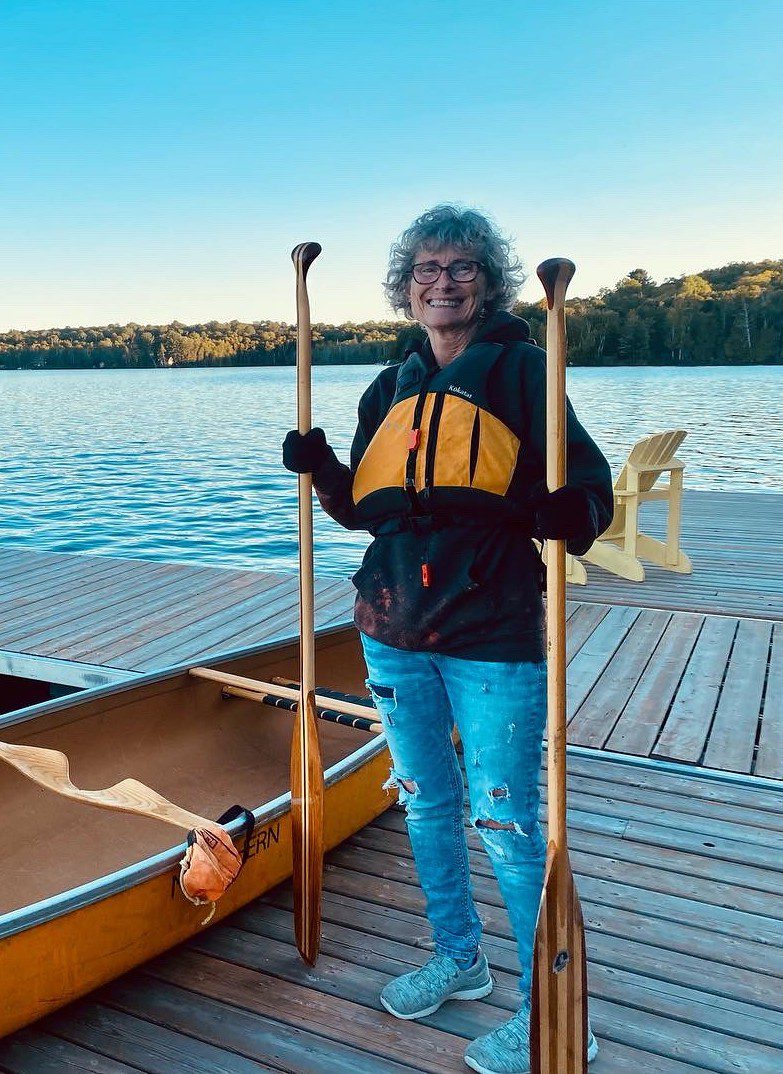 Marilyn Dixon
For over 20 years Marilyn's been instrumental in keeping our spaces refreshed and ready for incoming guests every week, and she has helped us to set a very high standard of naturally clean spaces.
Marilyn has retired twice, but so enjoys her time at the Edge that she keeps coming back!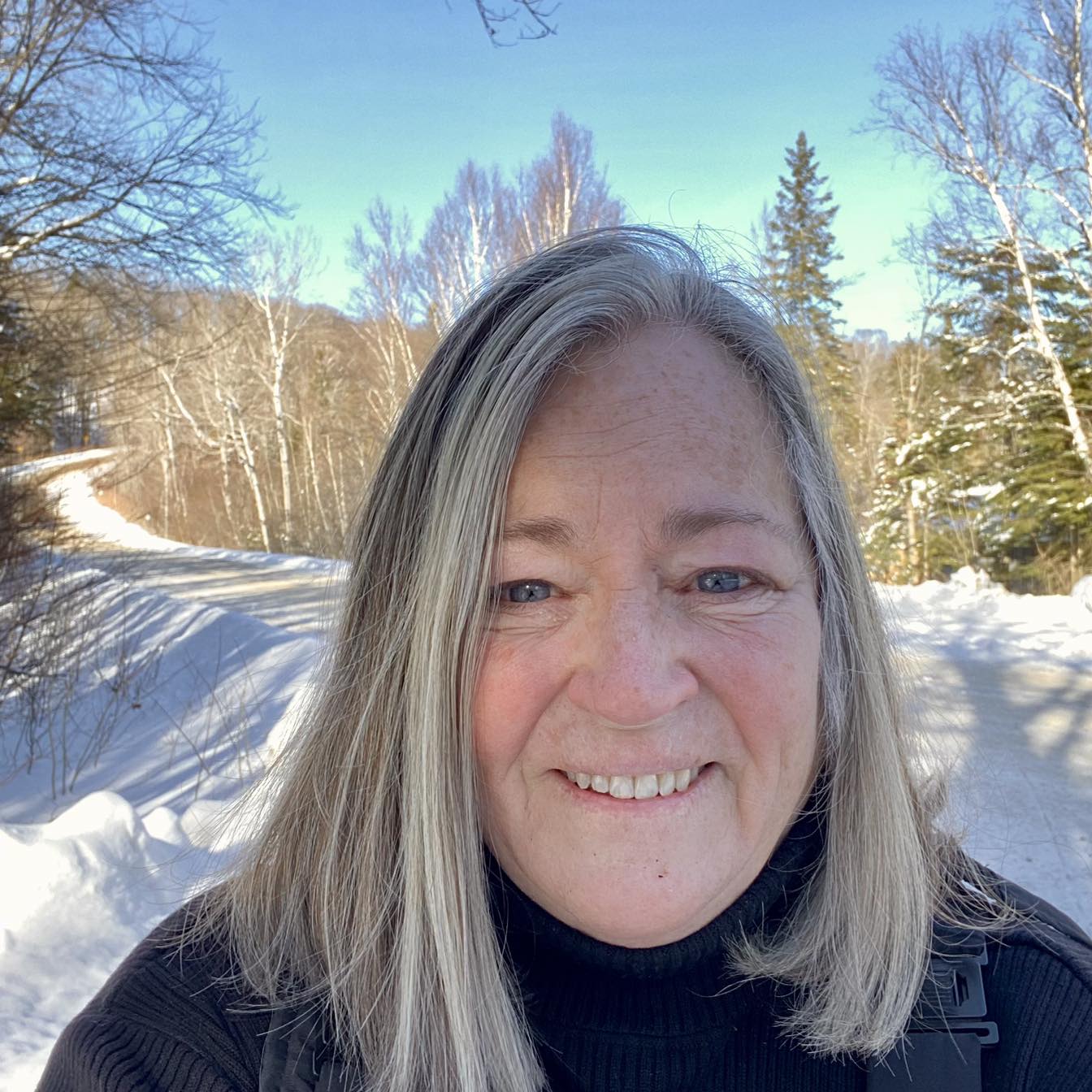 The Lucier Family
Co-founders of Northern Edge Todd and Martha, and our Operations Director Tim currently live on-site at the Edge and we are very excited to welcome you to our home.
The rest of the family (Emily, Natalie, Alistair, and the grandkids: Aiden, Katie, Everest, James, Rowan, Elowyn) live nearby, visit often, and sometimes work here as well.
Any combination of our family may be here during your visit – ​​if you see any of the Lucier family members during your stay, don't be shy – say hello! They're a friendly bunch who are accustomed to living amongst retreat visitors.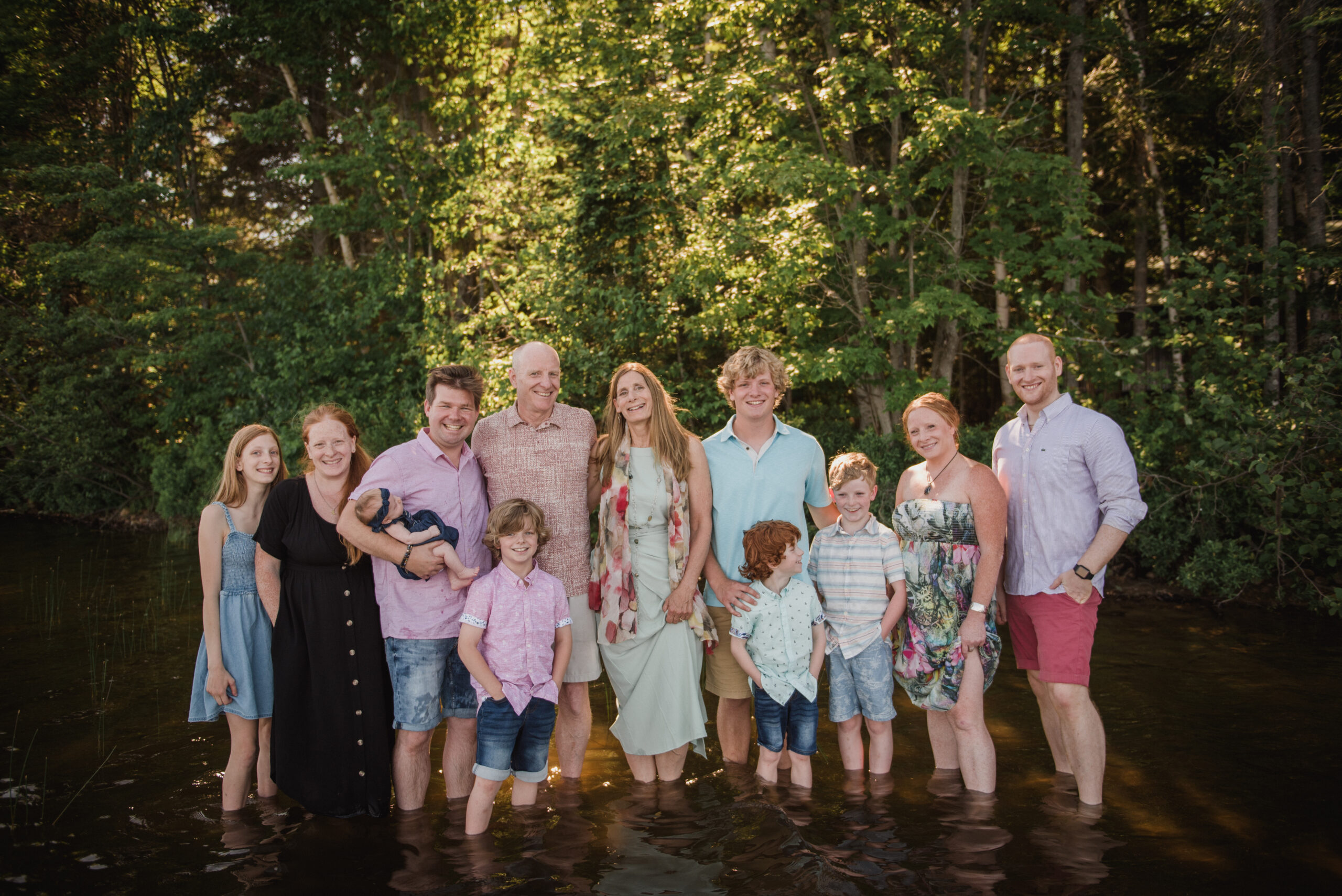 Retreat Facilitators
Retreats at the Edge are co-facilitated by leaders with a grounded connection to the Edge and unique passions & gifts that they use to co-create and support group retreat experiences. The Edge Facilitators who host experiences with us the most often include: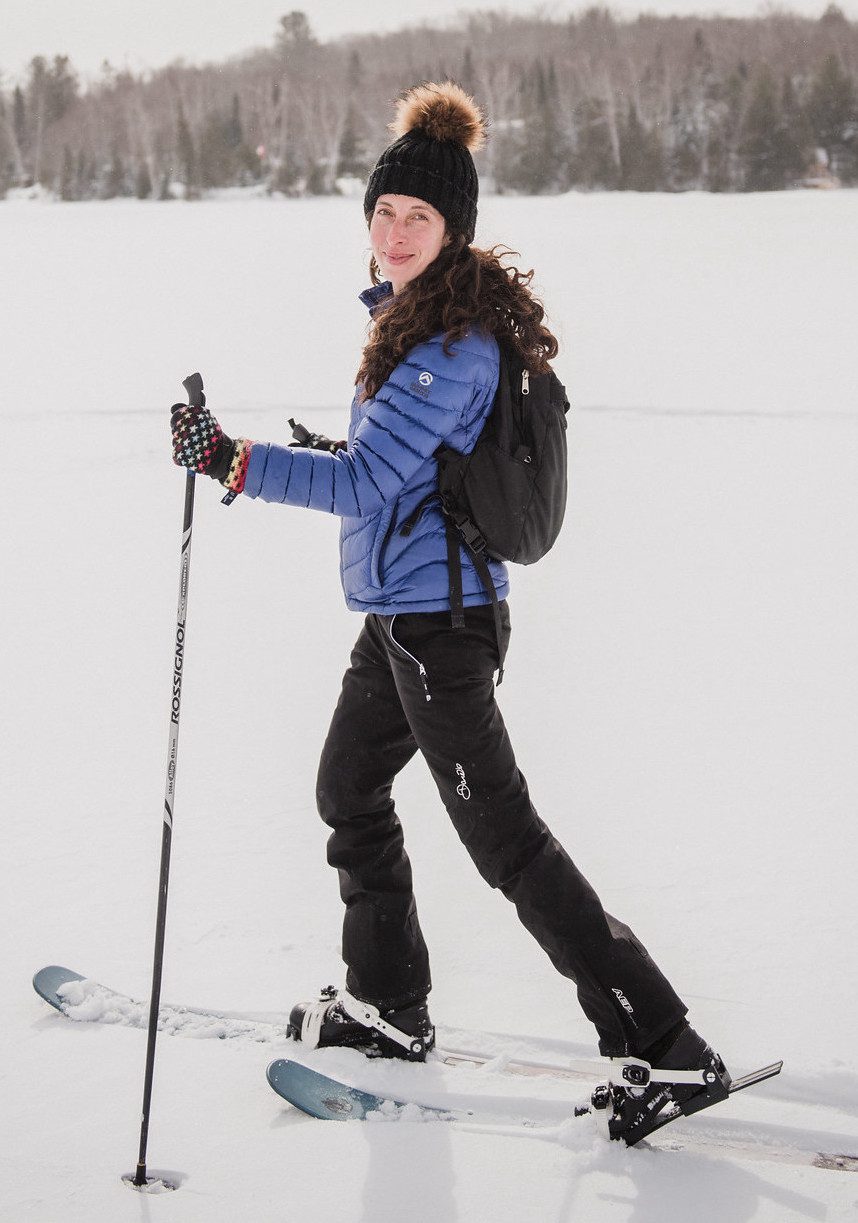 Joanna Sadowski
As an advocate for strengthening mind, body, and spirit connections through yoga and wilderness pursuits, Joanna's adventures have ranged from extended backcountry canoe trips to dogsled and climbing expeditions, and even Scuba trips in the Great Barrier Reef.
Joanna has also been deeply involved in the yoga community for over 20 years, teaching, facilitating, leading retreats, and continually expanding her knowledge through training.
She loves trying new things, sharing her passions, meeting new people, and learning about their unique stories. Spending time in nature is where she feels most at home.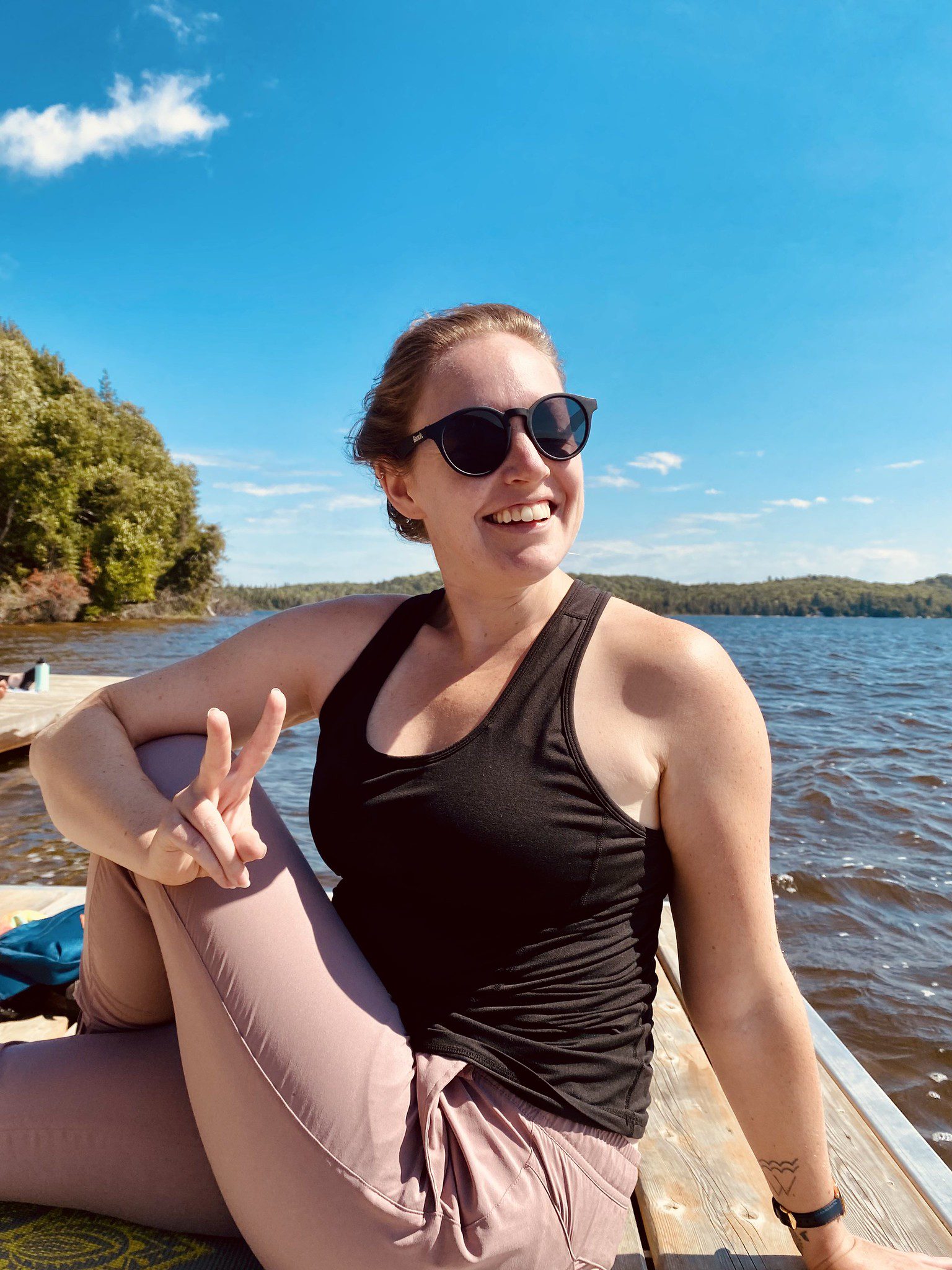 Lindsay Morris
Lindsay is a certified yoga and barre teacher who is dedicated to meeting people wherever they are on their wellness journey. Lindsay's mission is to help individuals feel grounded in their bodies and minds, fostering a sense of empowerment and self-discovery.
Lindsay loves facilitating at the Edge, co-creating a nurturing and supportive environment where individuals can realize their inner strength and recognize that they are capable of more than they believe.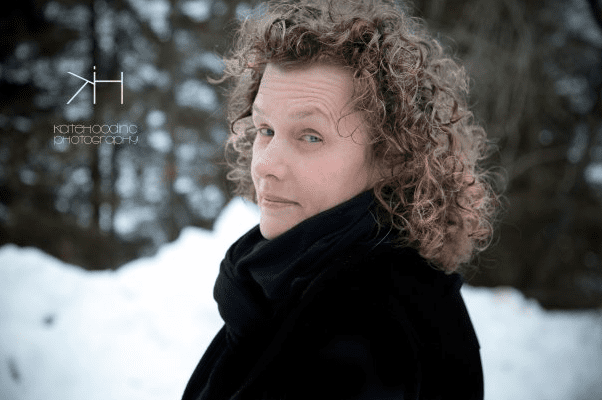 Vicki Waters
A valued member of the Edge team for many years, Vicki resides down the road at Stonemote Cottage with her husband Gregor, where they cultivate an array of vegetables and microgreens for the delight of our guests.
As a skilled leader, Vicki has a particular affinity for working with women's groups. Her expertise and enthusiasm will inspire you to explore the restorative power of movement, the serenity of yoga nidra, the therapeutic benefits of reflexology, a range of artistic expression, and the nutritional wonders of microgreens.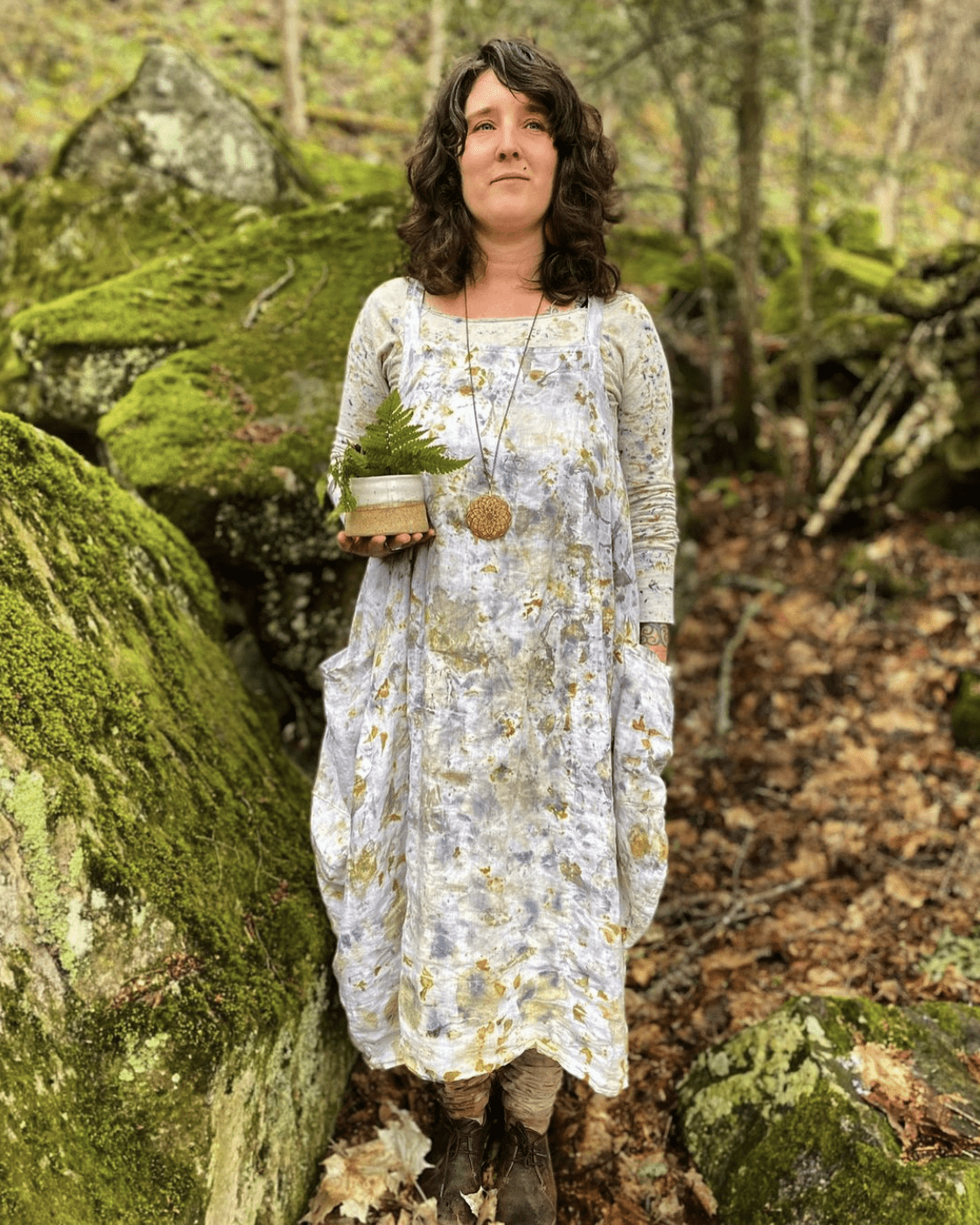 Wendy Martin
Wendy is a facilitator of embodiment and movement practices that encompass a wide range, from transformative yoga therapy to vibrant vinyasa flow. But Wendy's inspiration doesn't stop there—she has recently tapped into her creative side, exploring artistic expression, natural dye, and pottery.
With her warm and wonderful soul, Wendy continues to delve into her passions, weaving together an eclectic mix of teaching modalities. Join her on a path of self-discovery and embodied movement, while also embracing the beauty of artistic expression.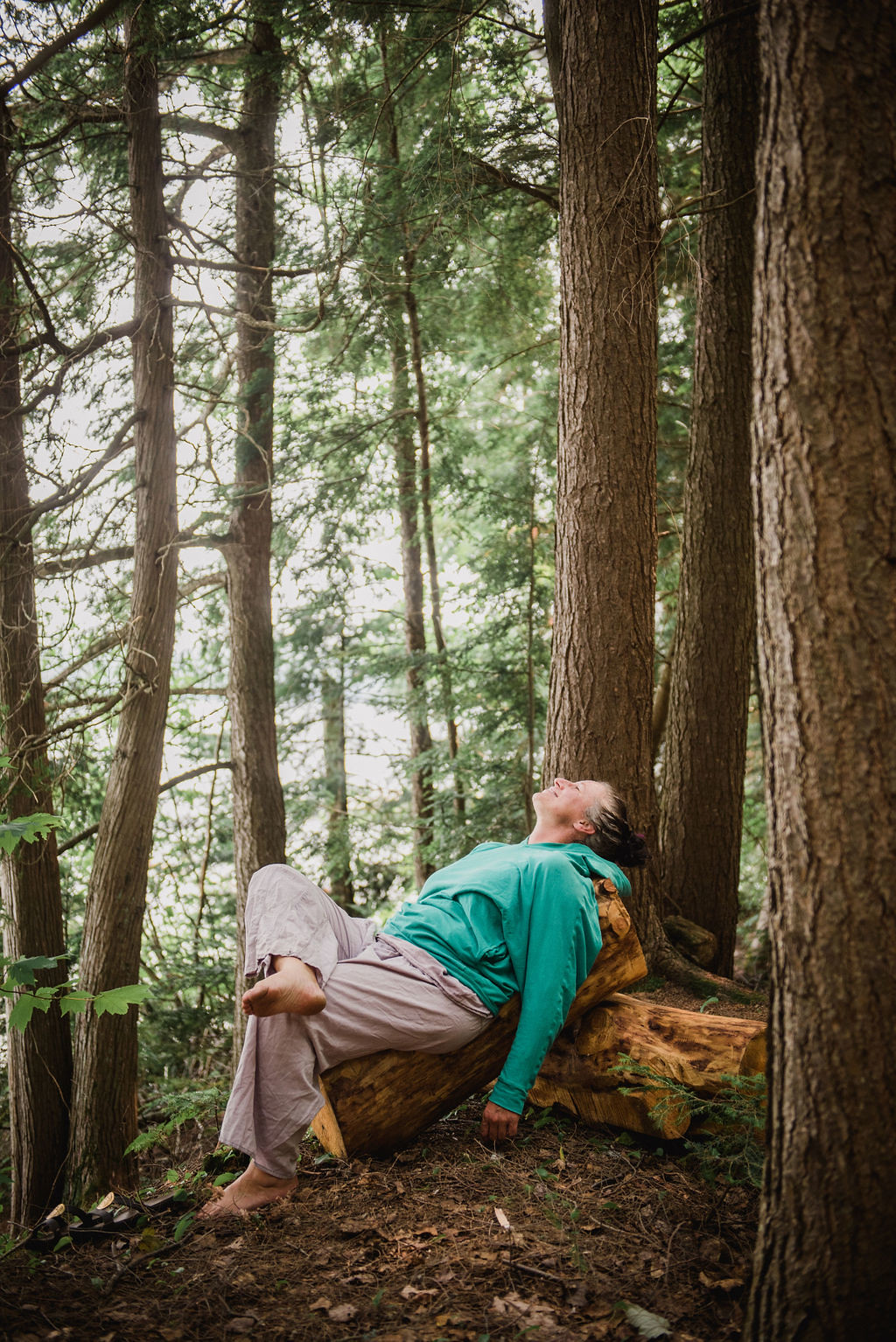 Lucy Emmott
Lucy is a child of the woods who joyfully invites others into her experience of peaceful acceptance and excited curiosity with the natural world nearby.
A local champion for living sustainably, Lucy has a passion for nature – and a gift for creating excitement in the little things that we don't usually come to notice. In just 5 metres of exploring a forest with Lucy, our guests can see and experience a really deep level of connection with the world around them.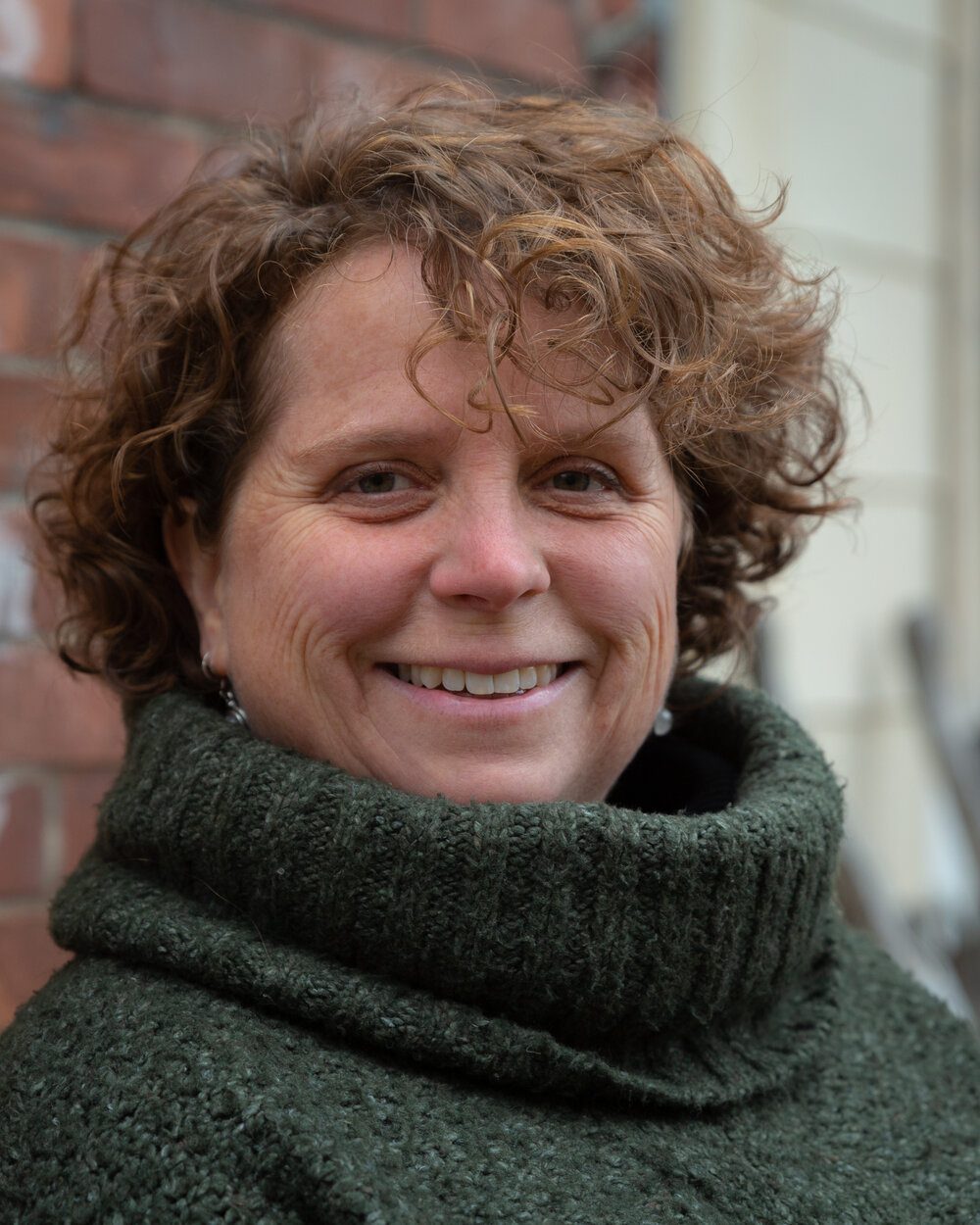 Allie Chisholm-Smith
Allie Chisholm-Smith, MES, E-RYT, has been teaching yoga and leading yoga teacher training and retreats for 3 decades throughout Ontario. She is an avid student of Ayurveda and all aspects of the yoga philosophies. For her, retreats are about having time, space and quiet to hear your soul and touch others' hearts. Like that time that you had a whole weekend with your oldest and dearest, retreats allow for the long conversations that can go on for days. Allie's focus is on the deeply transformative nature of feeling safely held by a place and a group. In her mind, Northern Edge Algonquin is the ideal place for this alchemical process.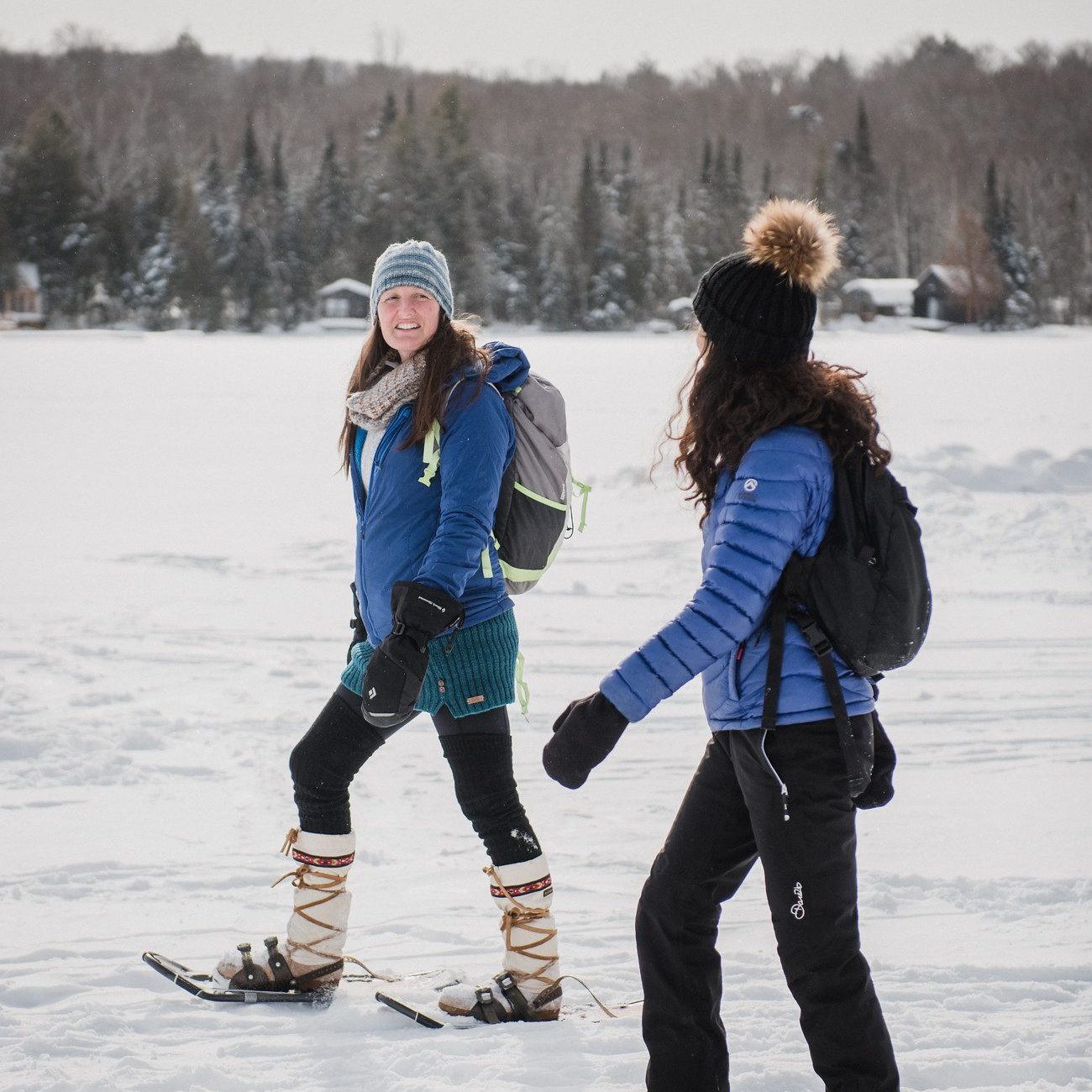 Sarah Connolly
Whether it's canoeing, kayaking, stand-up paddling, rock climbing, cross-country skiing, camping, or snowshoeing, Sarah thrives in any paddling or wilderness activity. For over 15 years, she has been facilitating thrilling wilderness trips and honing her skills. With her, you can expect an engaging blend of exhilarating outdoor activities and opportunities for peaceful reflection.
When she's not immersed in outdoor pursuits, Sarah finds joy in practicing yoga, exploring pottery, and discovering creative ways to bring people together and foster a sense of community.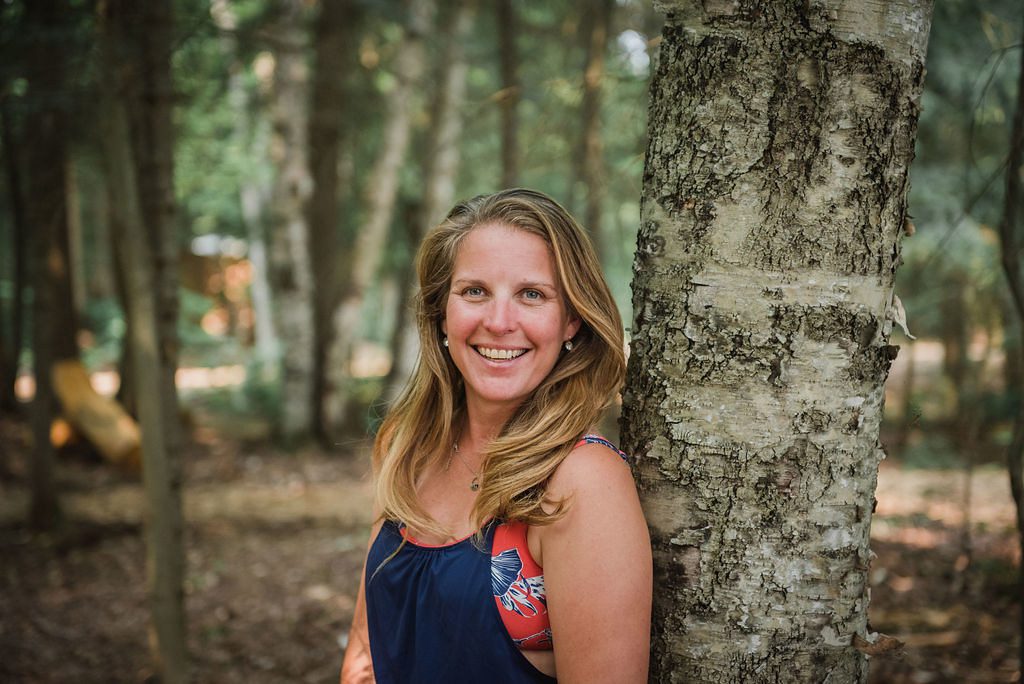 Sandra Heidel
With over 20 years of experience in outdoor education and the Canadian Armed Forces reserves, Sandy is a seasoned leader with certifications in SUP and Yoga instruction.
Sandy brings a mix of knowledge, enthusiasm, and a genuine love for the outdoors. She's passionate about teaching survival skills, competing in adventure races, and guiding people on the water, whether it's in a canoe or on a paddleboard.
Way of the Circle Leaders
In 2012, Martha was intuitively guided to create a year-long program called 'The Way of the Circle,' focusing on the wisdom of the circle and the collective process. The roots of this new program grew from the many shamanic circles she had been tending and facilitating at that time. Martha explains, "I yearned to evolve away from the teacher-centric structure of facilitating, which felt imbalanced and overburdening, to a more sustainable design that fostered shared, inclusive leadership. After twenty years of work in the spiritual community, it was natural to witness the evolution of circle practice in organic action."
From this program, the "Way of the Circle Centre" was born and began to offer mentorship in transformational leadership through Heart Wisdom retreats at the Edge. Participants from this program who feel called to leadership train as mentors before growing into co-facilitators. Each Heart Wisdom retreat is co-led by a team of 2-3 heart-centered facilitators (from a variety of cultural and spiritual backgrounds), as they provide mentorship to 1-2 circle mentors who are learning to listen deeply to participants sharing, and weave a unique program that responds to the collective dreams of each gathering through a process we call the Way of the Circle. In addition to Martha & Trae, Co-Facilitators of Way of the Circle programs may include: