Todd Lucier
Todd is co-founder of Northern Edge Algonquin Retreat Centre along with his wife Martha Lucier.
Todd designs retreats and experiences at the Edge and beyond. He tells stories, informs and enlightens and inspires people to live a life with passion and purpose. He feels most alive wearing his rubber boots and being on the land or water.
Todd co-founded the Edge in 1995 alongside his wife Martha Lucier. He is delighted that so many friends, colleagues, tourism allies and extended family members have joined him on the journey to live, work and play to help make the dream of an off-the-grid Algonquin Park nature retreat a reality.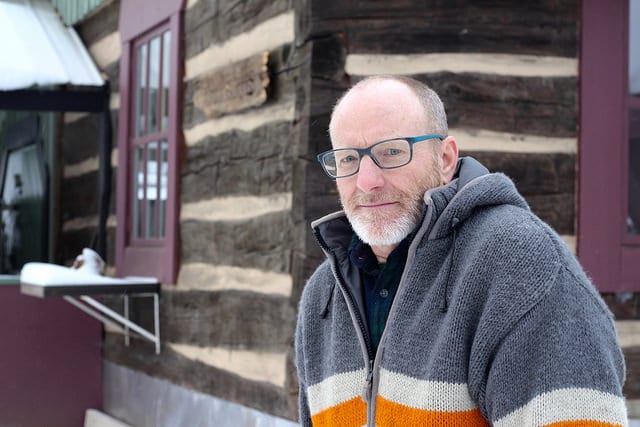 "Safely bring people together, to connect in harmony engaging our authentic selves; our unique stories, skills, talents, abilities to focus our energies on things that really matter to create joy and abundance for ourselves and others."
– Todd's Leadership Mantra
Over the past decade I have been privileged to work with tourism industry professionals throughout Canada. As course designer and facilitator for the Edge of the Wedge Experiential Tourism Program at Gros Morne Institute for Sustainable Tourism I shared many stories of innovation and transformation from my community over the last decade.
Stories are a great way to learn, but at the Edge, guests engage with our team, partners and tourism allies from the surrounding community. Based at our solar-powered nature retreat on the edge of Algonquin Park, guest experience first hand how our team is crafting unique and targeted visitor experiences recognized as Canadian and Ontario Signature Experiences.
From this base, guests visit inspiring community stages, peak behind the scenes at business operations and most importantly meet fascinating people and discover the stories of our region, learning key success stories, lessons learned and understand how to translate these lessons into their own enterprises and live a richer, more connected life."
Todd Lucier has provided training for thousands of tourism professionals and executives across Canada. He co-produced the Edge of the Wedge Experiential Tourism Training for the Gros Morne Institute for Sustainable Tourism and co-founded Tourism Cafe Canada with Dr. Nancy Arsenault in 2011.
When tourism professionals visit with Todd, they come away with a deep appreciation for the value of infusing experiences will local flavours at mealtime and beyond, and inspiration to leverage their own resources to build new and exciting visitor experiences with an appreciation for the importance of community collaboration.
"I'm most proud that Northern Edge Algonquin is widely regarded as a global leader in sustainable tourism. The Edge is a provincial and national award winner in sustainable tourism and one of only a couple of Platinum Level Green Leaders (TripAdvisor) in Canada."
"At it's core, my mission is about helping others dream and create a world that is socially just. It's about reconnecting people to nature – especially here at Algonquin Park, respecting and empowering one another and leaving our world in a better state than we found it. "
Media Features & Keynote Presentations