Summer is here and we can feel the energy of excitement of people feeling ready to adventure once again! We have already enjoyed such a fulfilling start to the season and are beyond excited to continue experiencing that energy in the busy months ahead. It is sure to be one of the most amazing seasons here at Northern Edge Algonquin that we have ever seen, with a variety of retreats on the calendar. We are all craving the nourishment of nature. Safely exploring at home in Ontario is shaping up to be the biggest travel trend of the season.
Ontario Parks have booked up in record time, which tells us that folks are craving outdoor experiences. We see the need for unplugging from the digital universe and experiencing the natural world.
We are so excited to share with you the beautiful lineup of weekend retreats which are planned here at Northern Edge. Our unplugged eco-retreat centre is located at the northwest corner of Algonquin Park. From learning the art of natural dye, to paddling adventures, yoga programs, and more, we invite you to join one of our custom-tailored, all-inclusive, multi-day experiences that reconnect and inspire the leader within, safely nourishing deep connections in our communities. All-inclusive pricing for all retreats includes amazing meals cooked by our award-winning Chef Gregor. You'll stay in cozy forest accommodations, experience guided programming, and have access to all equipment. Packages start at $805/person depending on retreat length and choice of accommodation.
SUMMER/FALL 2021 RETREATS
---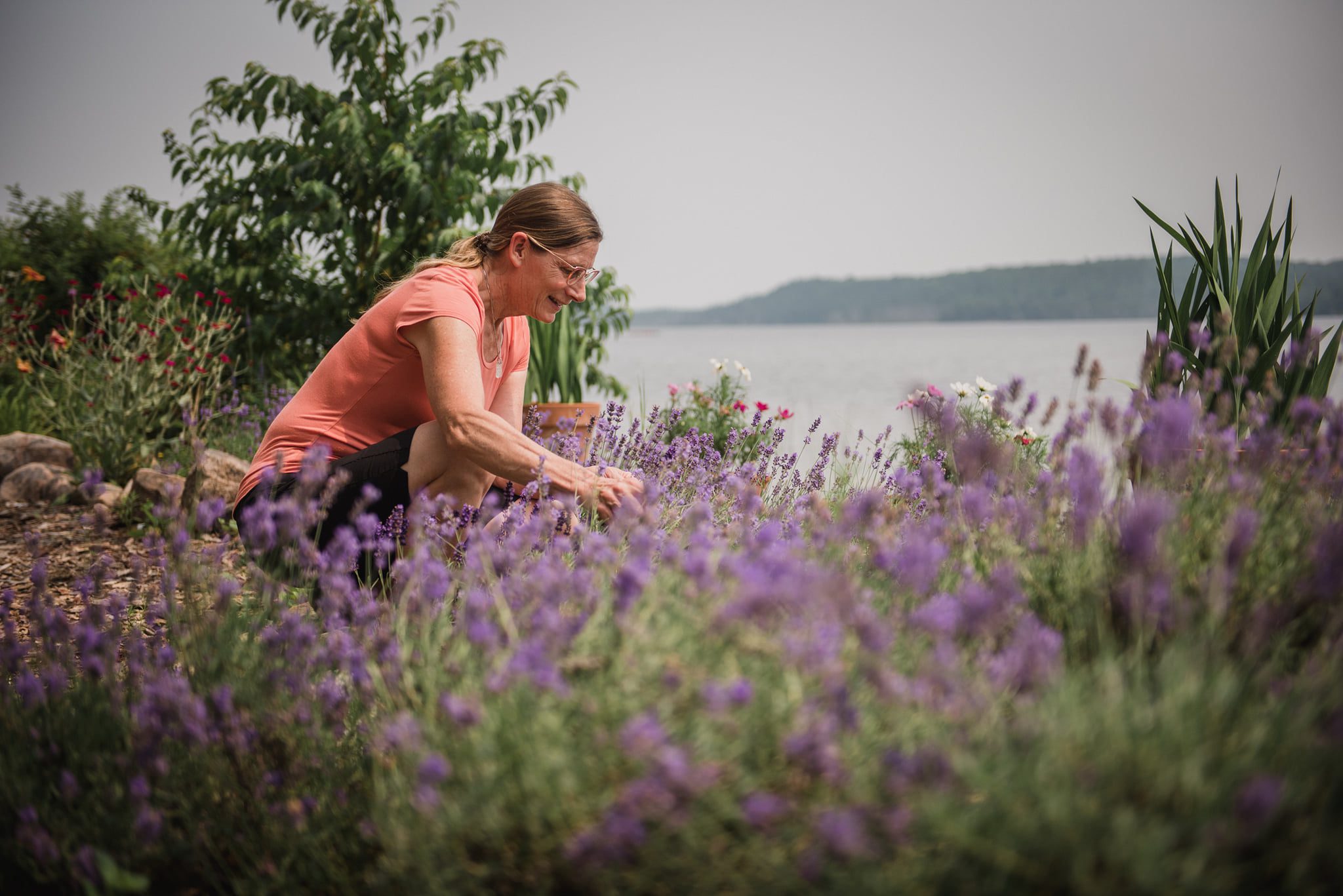 Heart Blossom is part of a seasonal retreat series. We co-create each retreat experience with participants through a process we call the Way of the Circle. Participants tap into their intuition, unique gifts, soul yearnings, day and nighttime dreams, innate wisdom, and helping spirits to co-create living ceremony.

Going deep within they rediscovering their greatest leader, teacher, and healer within. You will experience magical learning moments which will meet both your individual needs while being of service to the greater Circle.

Through the heart's gateway within, we are able to respond with our innate gifts and abilities, fulfilling the greatest needs we perceive in our lives and the world.
---
If you want to learn to paddleboard or improve your skills, this is the retreat for you! Paddle Canada SUP Instructor Courtney Sinclair will lead you through a weekend of adventure on the water. You'll gain confidence, improve your technique, earn a certification, and have a blast exploring the beautiful wilderness waterways.
Picture a sunrise SUP session or sipping a coffee/tea in a canoe as mist rises off of Kawawaymog Lake. Enjoy a beautiful weekend in nature paddling the Amable du Fond River or on an excursion to Blueberry Island. Partake in yoga on the dock or on the paddleboard, bonfires, sauna, swimming, and more. This retreat is for water lovers to continue to deepen their connection.
---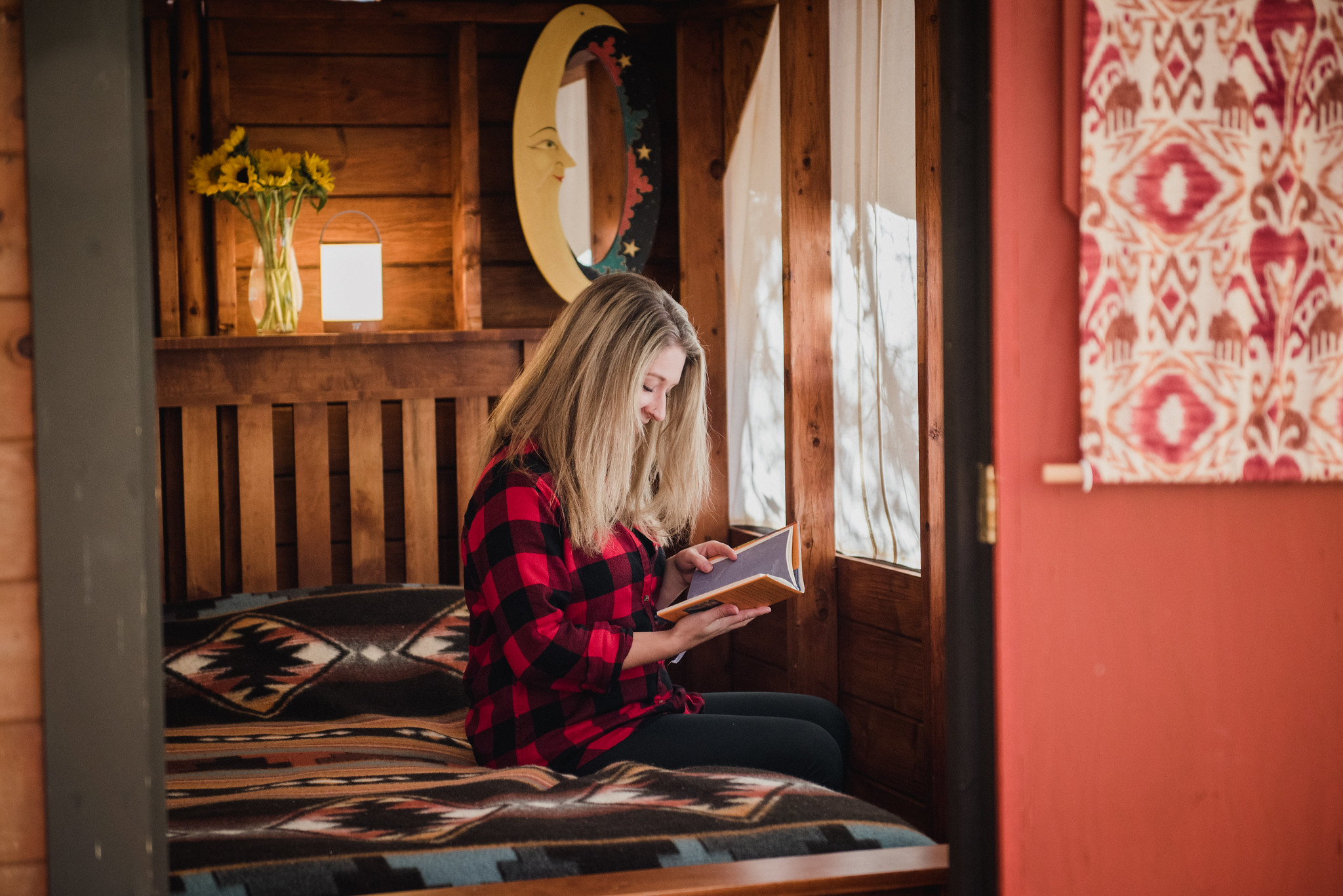 The Habit Reset is an immersive retreat experience for individuals seeking wellbeing, transformation, and wishing for a reset. Join a supportive community with diverse goals and values as we create personal habits & routines. We'll explore practices that help us step into who we want to be and how we want to be living.
Whether your goals have to do with health & wellness (or "Wellth"), balance, career, or joy – this is your opportunity to design your life purposefully. You'll create patterns, environments, and habits that will help you to achieve those dreams, and be accountable to yourself. You will come away with clear goals aligned with your core values, and simple habits to help embody them.
---
This four-day retreat will introduce you to the beautiful, slow craft of Natural Dyeing. Natural dyeing is inquiry of intuitive art making: nature, art, creativity and spirituality. This retreat is designed for nurturing a sustainable and conscious relationship with nature.
Over the weekend, you'll learn the basics of selecting and preparing natural textile fibers to receive colour. You'll become immersed in the slow, patient art of extracting colour from a variety of plant materials.
Learn how to fix natural dyes to fabric, and which dyes are colourfast or fugitive. We'll explore several methods of folding, tying & dyeing to create patterns yield incredible designs.
---
Evolve introduces coaches, leaders, teachers, facilitators, and teams of all types, modalities, and sectors to a transformational toolbox and process that will help deepen leadership ability and capacity through shared leadership practices.
Today's world is inviting us all to awaken the leader within, as we step into our gifts and purpose, activating our collective ability to achieve something far greater than we can alone. Many are seeking a new way of leading, a leadership model that gently dismantles the leader-follower hierarchy, while rebuilding a community of empowered people who support and learn from one another and joyfully share in responsibility.
---
Come out and explore with us in Mother Natures finest beauty, Algonquin Park just a few hours north of the city. Escape the hustle and bustle of the everyday life to find peace and tranquillity on a weekend getaway. Rediscover ourselves, empower one another, and restore our connection to Mother Earth.
​
Bohemian Bliss Yoga is hosting this weekend retreat to bring together the Yoga community. During this retreat expect to gain a stronger sense of self. Transform and grow your yoga & meditation practice. Connect with Mother Nature through exploration and spending time outside canoeing, hiking, and breathing in the fresh air. Participate in team building activities within our Yoga community.
​
Spring into Summer will provide workshops from knowledgeable guest speakers within the industry. Be prepared to learn something new, find connection amongst the group, enjoy down time of your own, and be open to all things extravagant and out of the ordinary. From the moment you arrive, to the moment you leave, expect an enlightening experience and a feeling of freedom and renewal. Come home with a sense of belonging and like you've balanced out socialization after a long lockdown.
---
What might it be like to harvest the wisdom within? What nourishment might be revealed as you gather the bounty from your inner landscape? What might it be like to collect a reserve of health and stamina for the winter ahead?

Imagine breathing in the fresh air and smells of earth while the fall colors display the beauty of change and of letting go. Or, cozying up by a campfire under the starry night sky that invites you into wonderment about the unknown.At the Heart Wood retreat we are invited to reconnect with our true selves, taking the time and space to integrate the immense changes of 2020.

As we come home to the heart, our safe haven, we embody transformation. Accessing the heart we activate empathy and compassion, giving us the greatest perspective of any situation. When we practice and cultivate gratitude we free our memories of suffering and isolation, liberating us to live in our potential. No matter who we are, or where we are in life, the heart is our meeting place; it is where we connect and interact meaningfully.

Our lives become miraculous and extraordinary as we embody a heart-centered way of living.Engage in nature based spiritual practices and skills that allow you to access the depths of innate wisdom by the guiding hand of your dreamer within.

Embody the Way of the Circle; a strong and flexible framework for collective leadership, designed for equality, harmony and balance. Return to your life inspired to take heart-led action in your relationships, family, career, communities, and on the planet; for a peaceful and sustainable future.
Interested in Hosting a Retreat at Northern Edge Algonquin or Have Questions About Any of Our Upcoming Programs?
Touch base with the office team at [email protected] and we will be happy to answer any questions, or provide you with additional resources and information about both hosting and attending retreats in our little corner of Algonquin Park!
*Updated on Friday, Aug. 6, 2021*

You've been signed up to receive news, updates, stories, and special offers from The Edge!