Nestled in the heart of nature on the edge of Algonquin Park, we are proud to be a leader in green tourism and transformational experiences. If you're seeking to unplug from the modern world and reconnect to yourself, we think you will feel right at home here. However, it's important to understand that our retreat might not be suitable for everyone, especially those expecting hotel style comfort and convenience. We hope this article will shed light on what makes our eco-retreat centre unique and help you determine whether it's the right fit for you.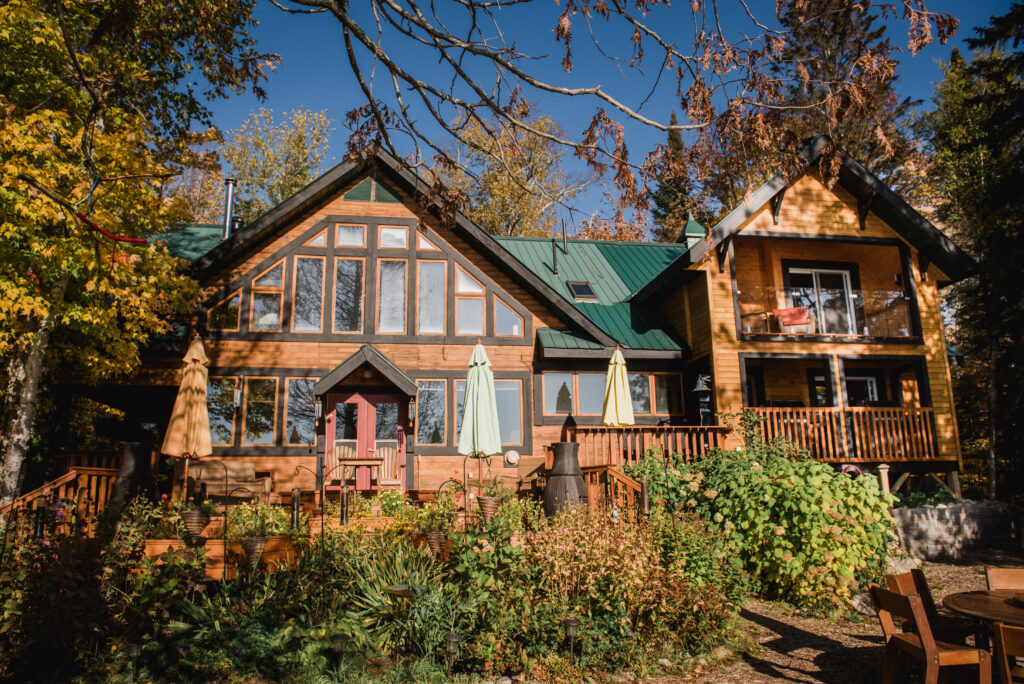 We strive to let you know exactly what to expect before you register. Our website and promotional materials are actual photos of our site and provide detailed descriptions of our facilities, amenities, and services. We make it clear that we embrace an off-grid lifestyle, offering a rustic and natural experience that prioritizes tranquility and sustainability over modern conveniences.
While hotels may offer a plethora of amenities and services, our off-grid retreat centre takes a different approach. We don't offer Wifi, televisions, air conditioning, hair dryers or other modern technologies and some of our accommodations are just used for sleeping. Our focus is on providing an immersive experience in nature with amazing program opportunities that encourage you to disconnect from the digital world, find yourself, and refuel in a group experience. If you're seeking a luxurious hotel stay with all the comforts of home, and isolated from others, our retreat centre may not meet your expectations.
We invite you to embrace the difference by reading through some of the feedback from our guests that highlight the tranquility, personal growth, and connection with nature that they found during their stay. Reading these testimonials can help you gauge whether our retreat aligns with your expectations.
To address common concerns, we've created a dedicated FAQ section on our website. Here, you'll find answers to prepare you for your visit, allowing you to make an informed decision. We believe in open and transparent communication, and this section will help clarify any doubts you may have.
The way we live and work here on a small energy footprint powered by the sun can be transformative and rewarding for those who are inviting more serenity and rewarding life experiences. If you're ready to disconnect from the hectic world, immerse yourself in nature, and embark on a journey of self-discovery, our retreat experiences are made for you.

You've been signed up to receive news, updates, stories, and special offers from The Edge!