Rails, Trails, Tales
A Culinary Bike & Hike Retreat
Rails, Trails, & Tales
A Culinary Bike & Hike Retreat
Rails, Trails, & Tales
A Culinary Bike & Hike Retreat
---
We are excited for the return of our culinary bike & hike retreat that begins and ends at Union Station in Toronto.
Our signature experience Rails, Trails, & Tales allows your team to meet your facilitator right in downtown Toronto and board the Ontario Northland train together to South River, from where we'll have the option of biking or catching a ride to the Edge. No vehicles or bussing needed, we'll begin the experience right on the train!
Rooted in partnership and local flavour, we'll have the opportunity to Explore South River with visits to the Crystal Cave and South River Brewery before beginning our journey to the Edge. Hop on a bike and cycle along 22km of rolling backcountry trails, breathing in the fresh air and the spectacular forest colours until we arrive at our destination.
Explore . . .
---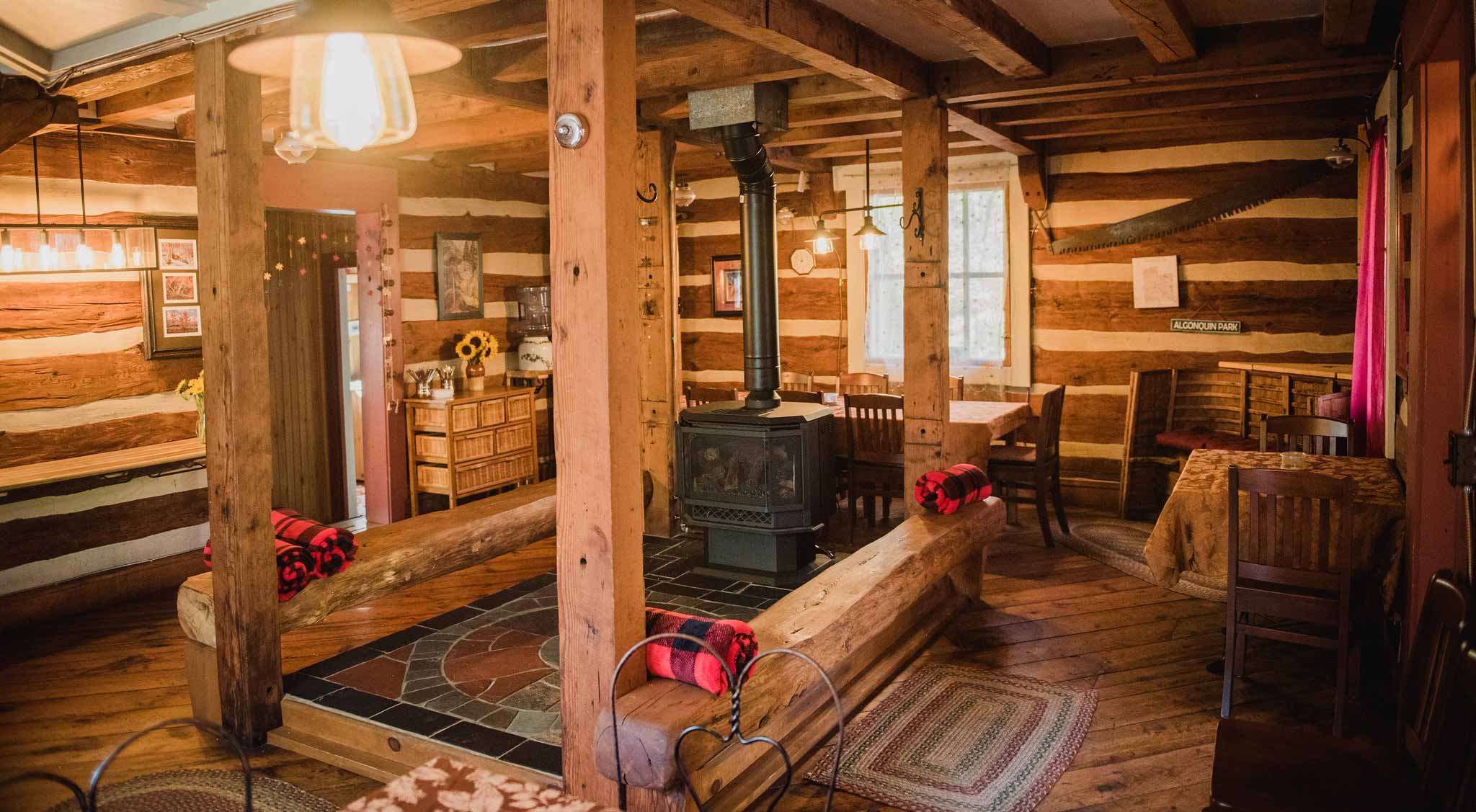 The Edge is home-base for this customizable Retreat Program for groups of 10 – 20.  Explore the Forgotten Trails, a network of exhilarating local trails with stunning views and varying level of difficulty via bike & hike.
Explore beautiful cycling routes in the South River area, complemented by local folkore and flavour.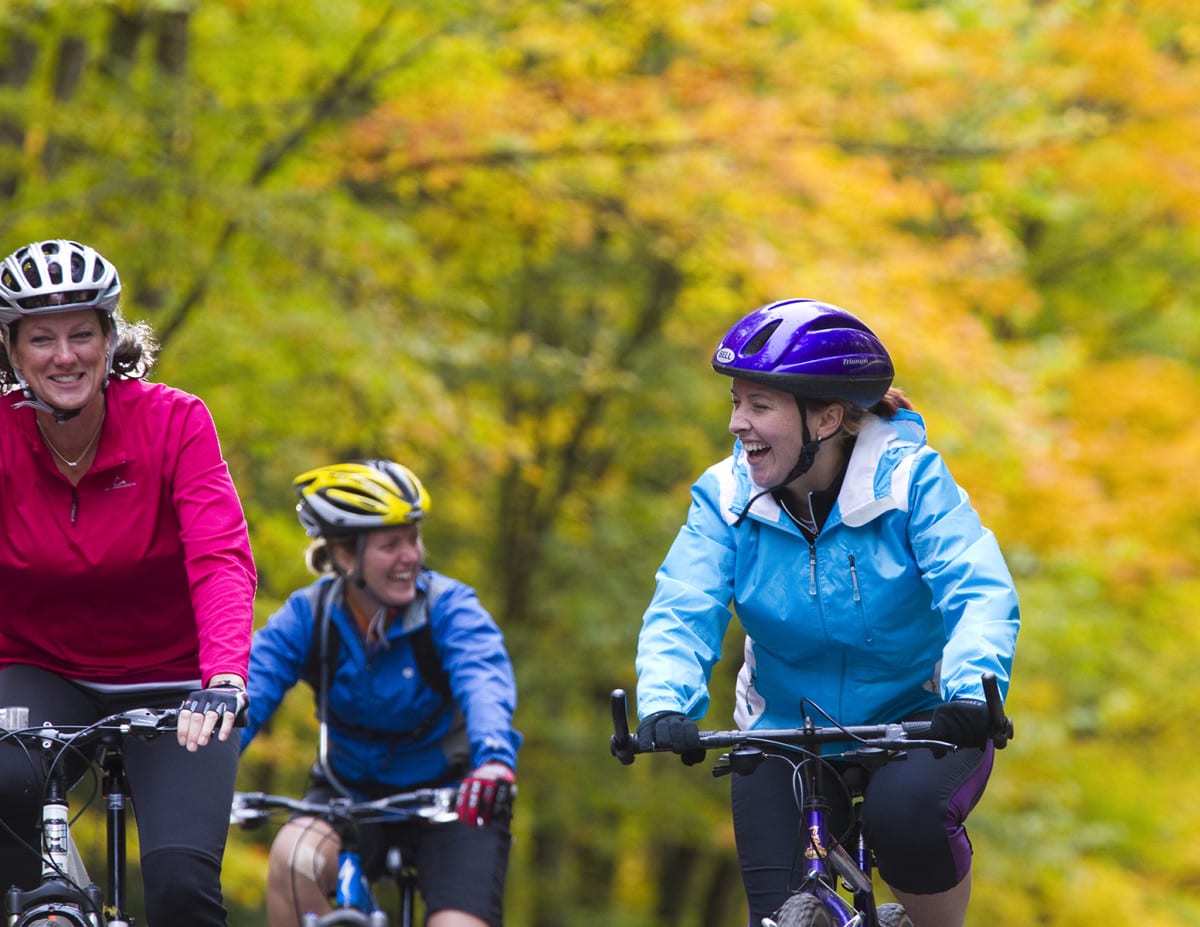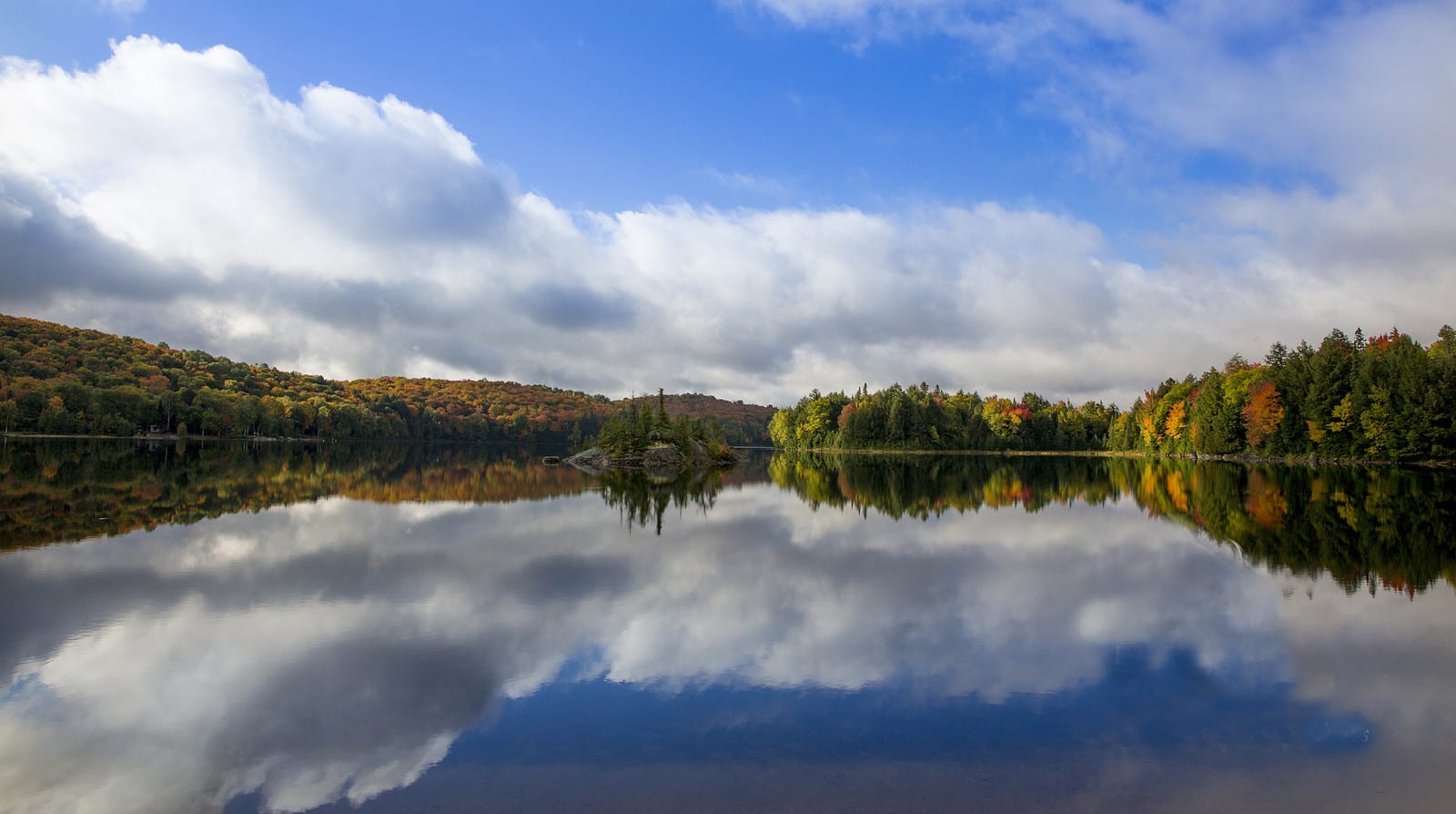 One very special evening, an artisan pizza cooked in a wood-fired oven awaits along with a live performance from a local singer/songwriter.
This program is an excellent fit for team-building and corporate groups, friends, and cyclists.
Experience:
---
---
Facilitators To Be Announced
We are excited to welcome you to our upcoming retreat! We have yet to select a facilitator for this program. While this might seem concerning at first, fear not, as Northern Edge Algonquin is home to a community of experienced and knowledgeable facilitators who are equipped to provide transformative and memorable experiences.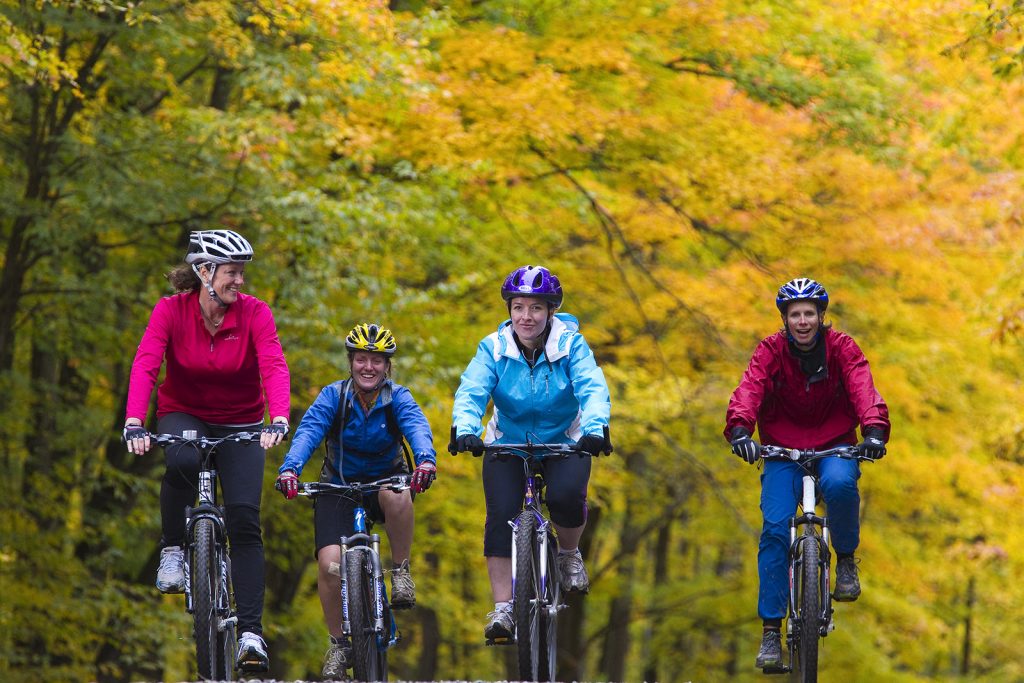 ---
In short: Spaces are limited. When you book a retreat with us, a non-refundable deposit (50% of your overall balance) reserves your space and allows us to plan accordingly. Remaining balances are due 15 days before arrival.

Deposits protect our group-based experiences by acting as a commitment from our guests. If you need to cancel your visit, the timing of your cancellation will determine the level of flexibility we can offer in rescheduling your visit or holding your deposit as a credit to be used in the future. Please refer to our full deposit and cancellation policy for more information on our policies, timelines, and the commitments we make based on your registration.
Edge guests are well nourished and experience mealtime itself as a program element, with storytelling to introduce the seasonal flavours of the region and the relationships with the folk who grew and raised the ingredients close to home. Cooking at the Edge focuses on balancing globally far-flung tastes with provincially produced foods. Meals are served buffet style and are guests often enjoy lakeside dining outdoors when the weather allows it.

Over the years we have met many diverse dietary needs. Guests are invited to identify their dietary needs & preferences as a part of the registration process, and those with restrictions love the options we provide.
We offer unique, tailored experiences that flow as our facilitators respond to the interests of our guests, seasonal conditions, and special opportunities that may arise.

Each retreat at the Edge features healthy doses of dreamtime, adventure, community, creativity, time spent in nature, and a dash of surprise. Guests always have the choice to take solo or rest time in lieu of planned experiences.

While a detailed itinerary is not available, you can count on and prepare for the activities used to describe the flavour of this retreat. Meals are generally served at 8:30, 12:30, and 6pm. When appropriate, optional early-morning or late-night experiences may be offered.
Arrival time is between 1 – 3 pm. We encourage our guests to stay and experience the full retreat, which generally ends after lunch on the final day.
We'll be spending time both indoors and out in nature, and we invite you to dress appropriately for the season to stay comfortable, warm, and dry. There's no dress code and most guests wear their "retreat-casual".

We encourage guests to bring a surprise to share with others – this might take the form of a game or activity, an instrument/song/poem, or a tasty treat.
Custom Dates Available for groups of 10+
Explore Accommodation Options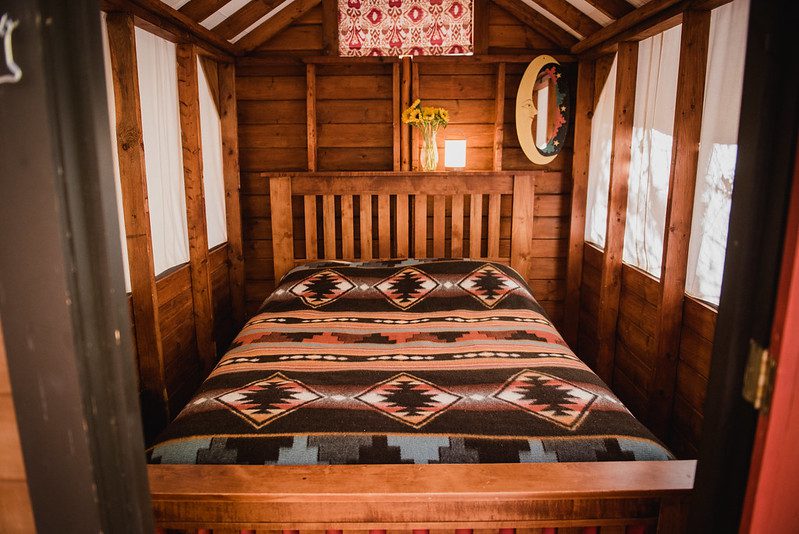 Canvas Cabin
Glamping-style canvas cabins bring participants closer to nature, just a short walk away from main programming spaces and amenities such as showers and flush toilets. Each canvas cabin features a double bed, ideal for solo travellers or couples.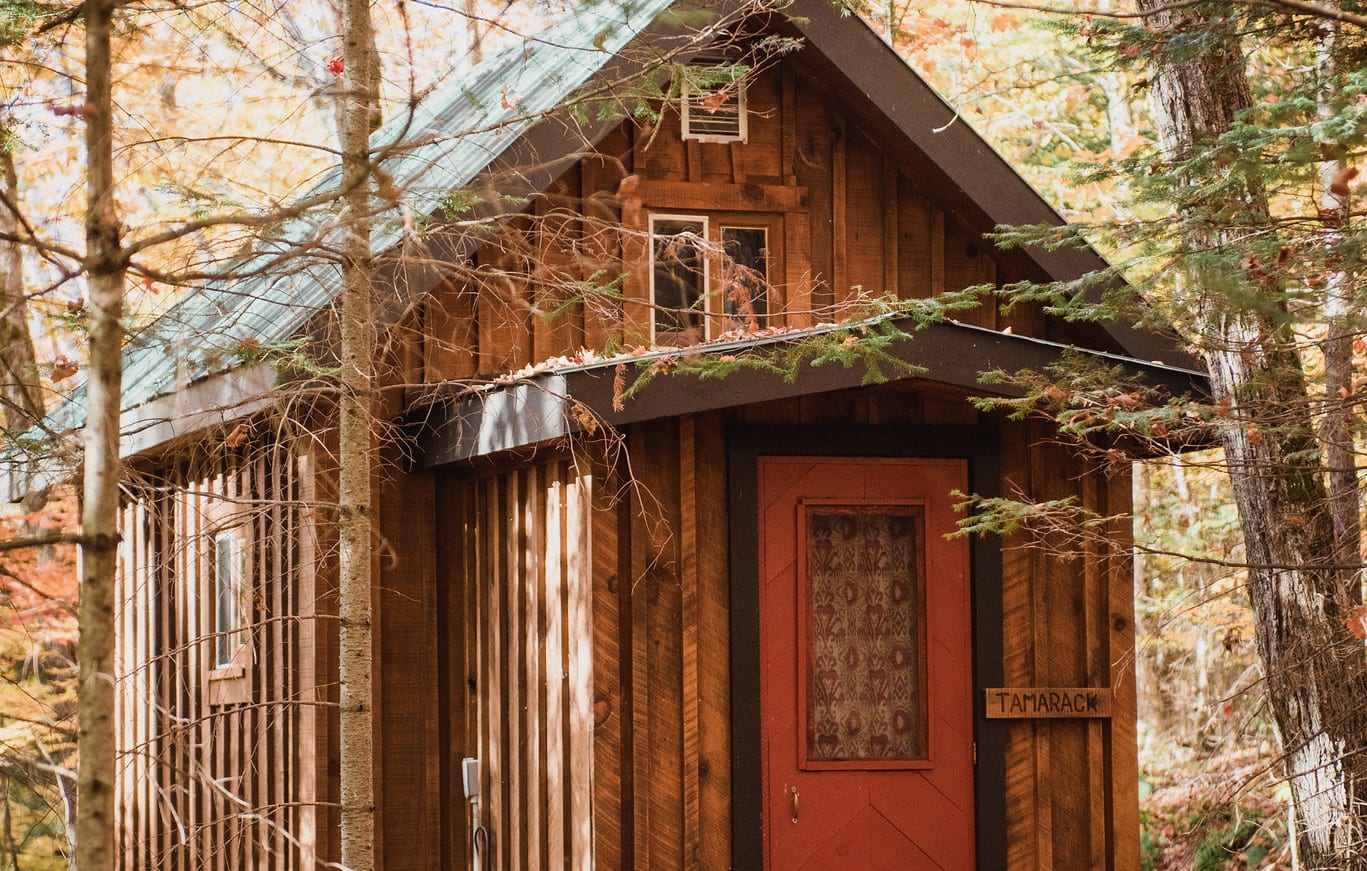 Habitat Cabin
Cozy, rustic habitat cabins are located just a short walk away from main programming spaces and amenities such as washrooms and showers. Each offers a loft double bed above 2 single beds, making them ideal for sharing with friends or other participants.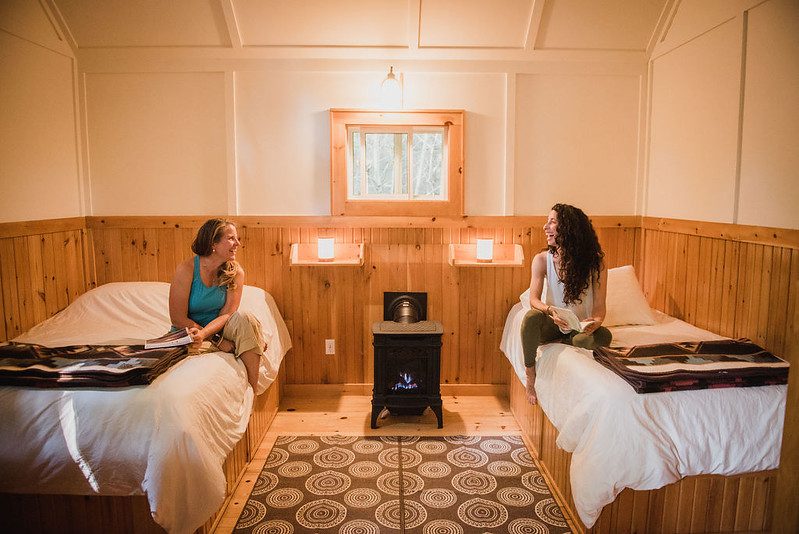 Studio Cabin
Comfortable & spacious eco-friendly studio rooms are located just a minute's walk away from main programming spaces and showers. These feature a small en-suite bathroom with a composting toilet. Both a double bed and a single bed make them ideal for couples or friends.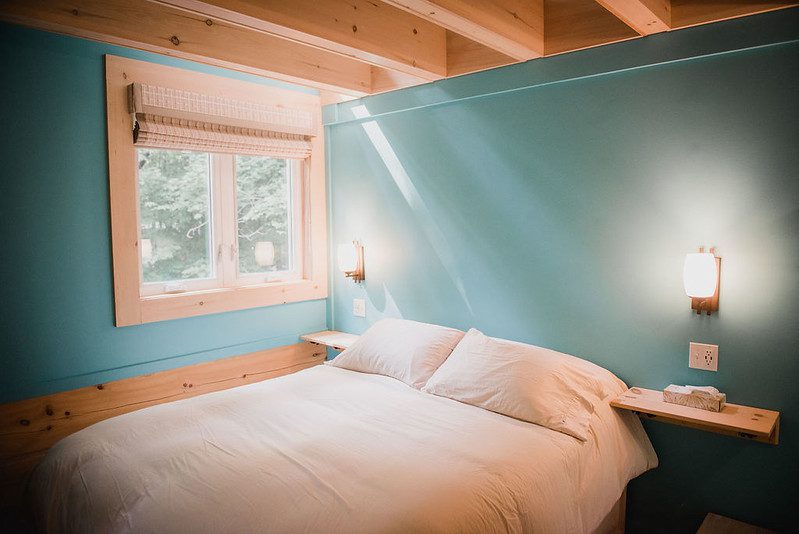 Log Cabin Bedroom
The luxurious and comfortable log cabin is located a bit further from main programming spaces for optimal rest, and features en-suite bathrooms with showers. Each room's Queen bed can convert into two twin beds, providing flexibility for solo travellers, couples, or friends.
View Our other retreats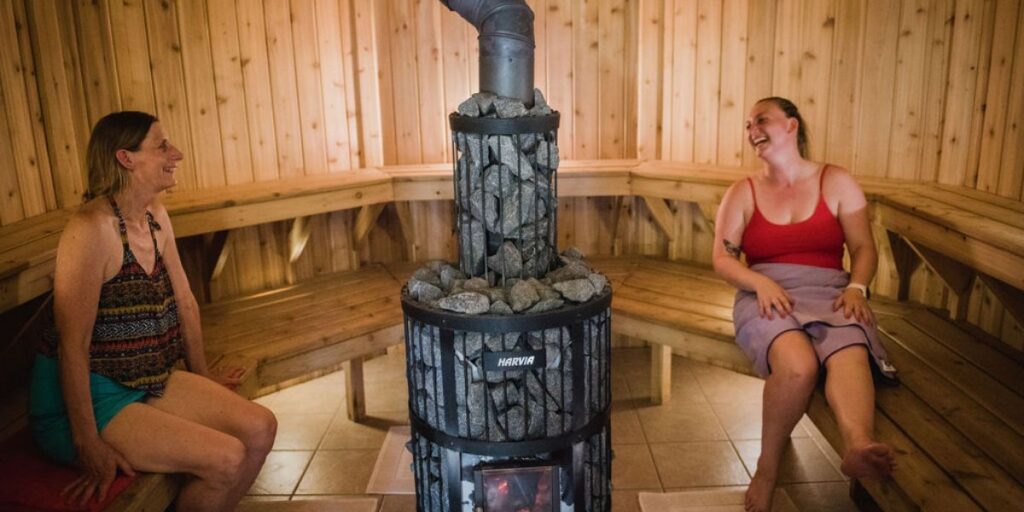 Experience an adult summer camp in Algonquin Park: canoe, hike, spot wildlife, and savor heartwarming meals.