Come home to Your True Nature
Heart Wisdom Healing Retreat
Come Home to your True Nature
Heart Wisdom Healing Retreat
Come home to Your True Nature
Heart Wisdom Healing Retreat
---
Are you looking for a way to reconnect with yourself and your passions? Or perhaps you are ready to feel empowered and gain back control of your life?
Come join us on a journey of self-discovery at a Heart Wisdom Healing Retreat. It's an experience like no other, with activities that give you the tools to create positive change in your life. From creating personal rituals, engaging more deeply with your family, to identifying your passions and following your dreams – we help you empower yourself to use your heart's wisdom as a tool for transformation.
Just imagine . . .
---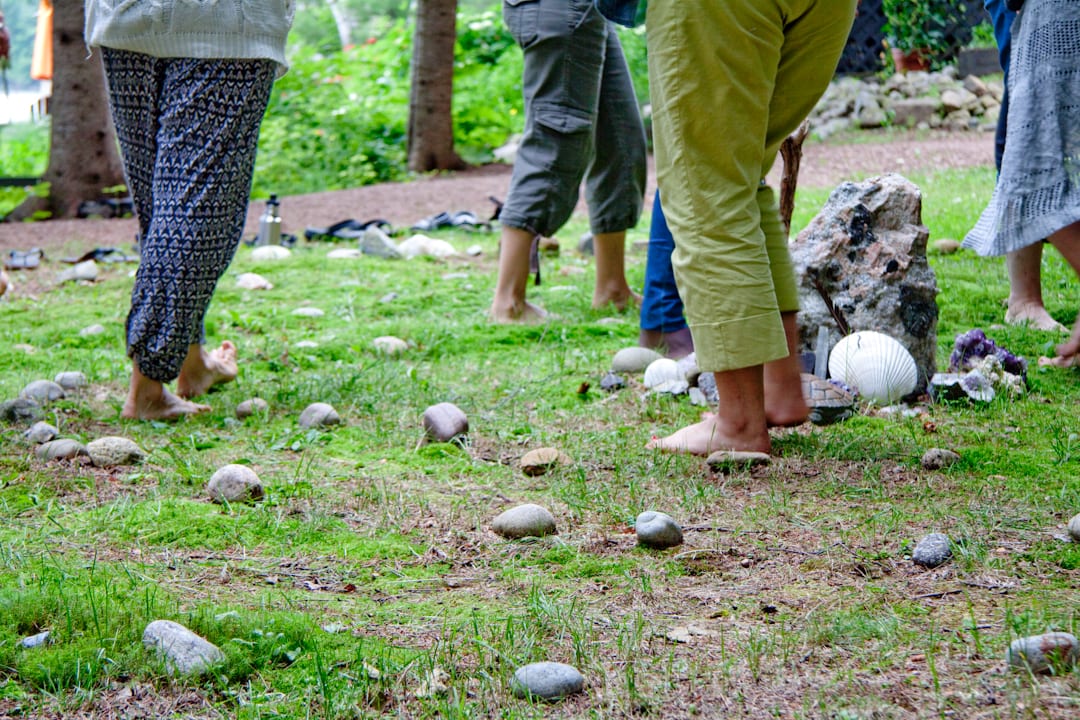 Nestled in the heart of nature, these transformational retreats invite you to come home to your true nature, awakening the guidance of your inner wisdom. Engaging in practices that help you to dream, connect, explore, and create are the foundation of heart-centred wellness. Our unique and experiential programs evoke your childlike wonder, your dreamer within, and your wise leader. Learn how to drop into the heart's centre, express yourself more honestly, be present and actively listen – all while creating wonderful shared memories with like-minded participants.
The Heart Wisdom Healing Retreat takes place each season on the edge of Algonquin Park and is open to participants of all experience levels. Each gathering has a guiding theme inspired by the seasons; winter dreaming, spring flowing, summer blooming, and fall harvesting. These themes are then blended with transformative and spiritual practices and activities that help cultivate our wisdom such as nature connection, journaling and sharing in circle, movement and meditation, sound healing, sauna sessions, crafting & art, energy healing and co-created ceremony. You'll come away from this self-healing retreat with practices for daily life that are the foundation for heart-centred living.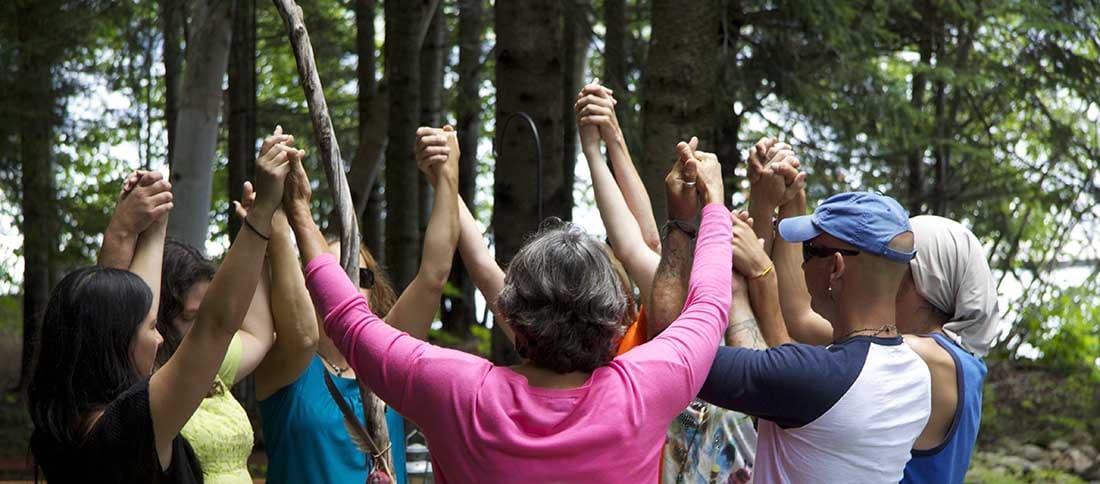 Each Heart Wisdom Healing Retreat is co-created by the participants and led by a mentoring team through a process we call the Way of the Circle. Following the principles: dream, connect, explore, create and evolve, we take a journey of self-discovery together. Learn how to tap into your intuition, unique gifts, soul yearnings, day and night-time dreams, and innate wisdom, to co-create living ceremony and access your potential.
We believe that your heart knows the answers and if you can learn how to listen, you can uncover all that you already possess. By slowing down, unplugging, and following an inspiration, rather than an itinerary, we allow for personal growth inspired by nature, meeting individual desires while creating a meaningful community. No matter who we are, or where we are on our journey in life, the heart is our meeting place.
---
The Way of the Circle is the name of the process and methodology that we use to facilitate Heart Wisdom Retreats for those seeking to deepen their connection with themselves, others, and the greater world around them.
During each Heart Wisdom retreat, participants are invited to embark on a transformative journey that is both introspective and collaborative. The mentors guide them through various practices that encourage self-reflection, empathy, and a profound understanding of the interconnectedness of all living beings.
The Way of the Circle's core philosophy revolves around shared, inclusive leadership. Participants are encouraged to step into their authentic selves and become co-creators of the experience. As each individual voice is valued and heard, a collective wisdom emerges, shaping the course of the retreat and addressing the unique needs and dreams of the group.
Our process of co-facilitation is not just about teaching or guiding; it is about holding space for growth, vulnerability, and profound insights to surface. The mentors act as compassionate witnesses, supporting and empowering the participants to explore the depths of their hearts and minds.
The Way of the Circle Centre, with its emphasis on transformational leadership, seeks to ripple the effects of its work into the wider community. Attendees of the program are encouraged to bring the spirit of the circle into their lives and spheres of influence, fostering a sense of interconnectedness and cooperation wherever they go – creating waves of positive change in our communities and around the world.
At the heart of 'The Way of the Circle Centre' lies the flexibility to suit individual paths of growth and self-discovery. Participants have the option to attend a single Heart Wisdom Retreat or multiple ones, with each retreat unfolding uniquely through the collective wisdom of the present group. Inspired by the current season and themes shaping the world, each gathering offers a fresh and transformative experience. With one retreat held in each season, some choose to embark on an intensive self-healing journey by attending four consecutive retreats, while others space them out over time. Those feeling called to leadership roles are warmly welcomed back to join as Mentors-in-Training, then progress to Mentors, and eventually embrace the role of Co-Facilitators, perpetuating the cycle of wisdom and growth for future participants.
The themes of each seasonal retreat are:
Coming home to the Fire Within, let us gather under the stars in the stillness of winter dreamtime to re-ignite our passions.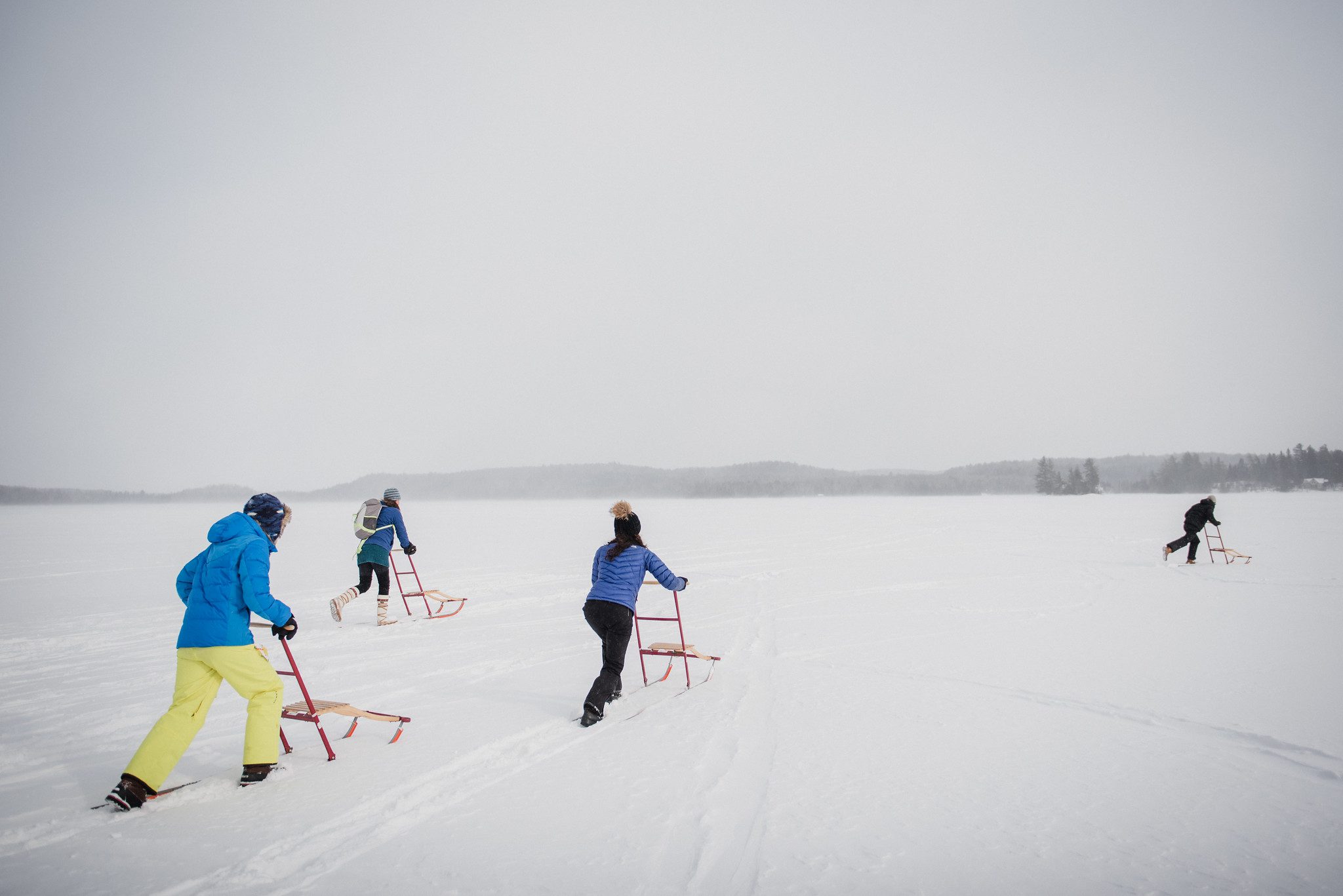 Flowing with renewed life, let us embrace our child-like innocence as we plant & nurture the seeds of new dreams.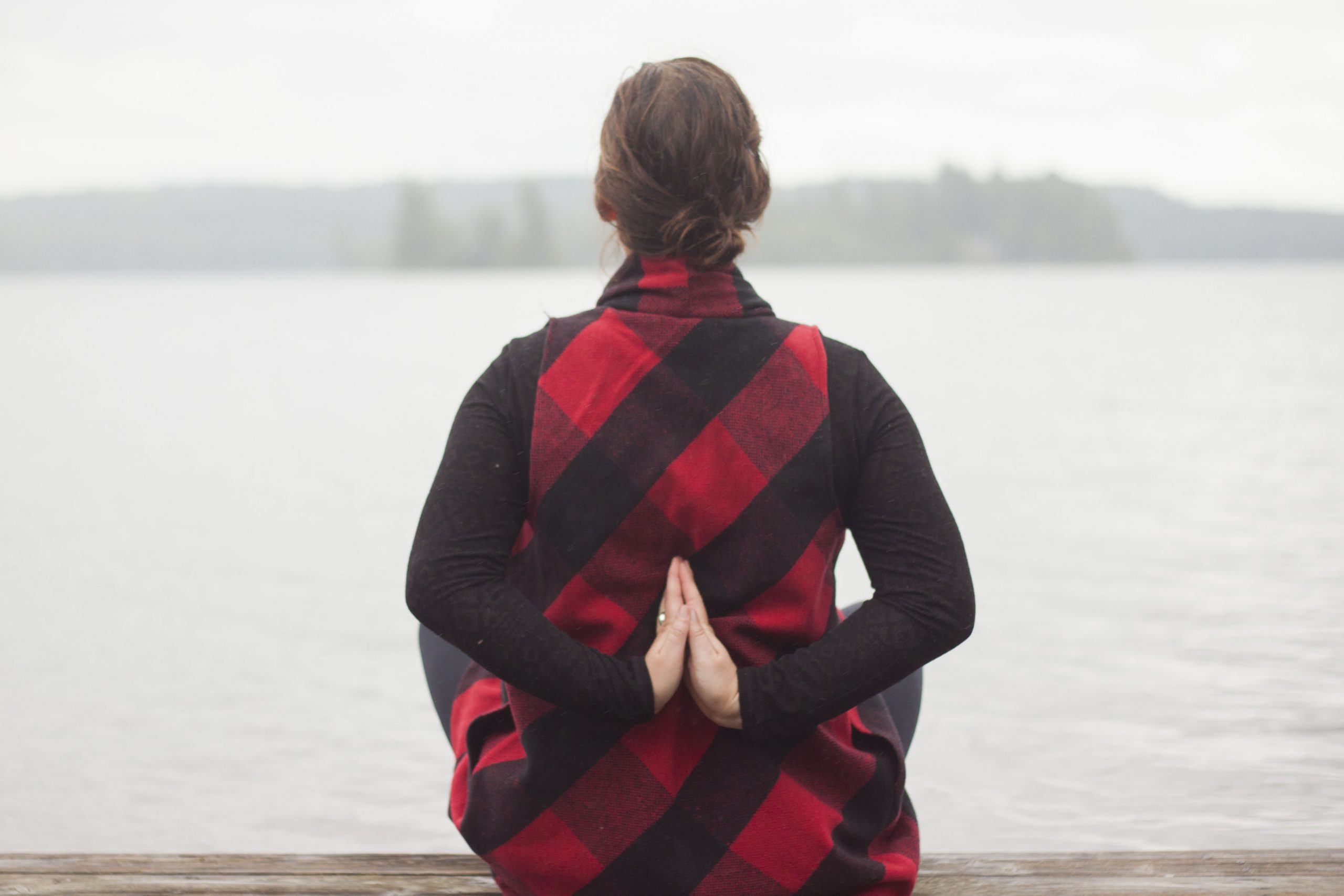 Playing outside and daydreaming in nature, let us honour our ability to create in this time of growth & abundance.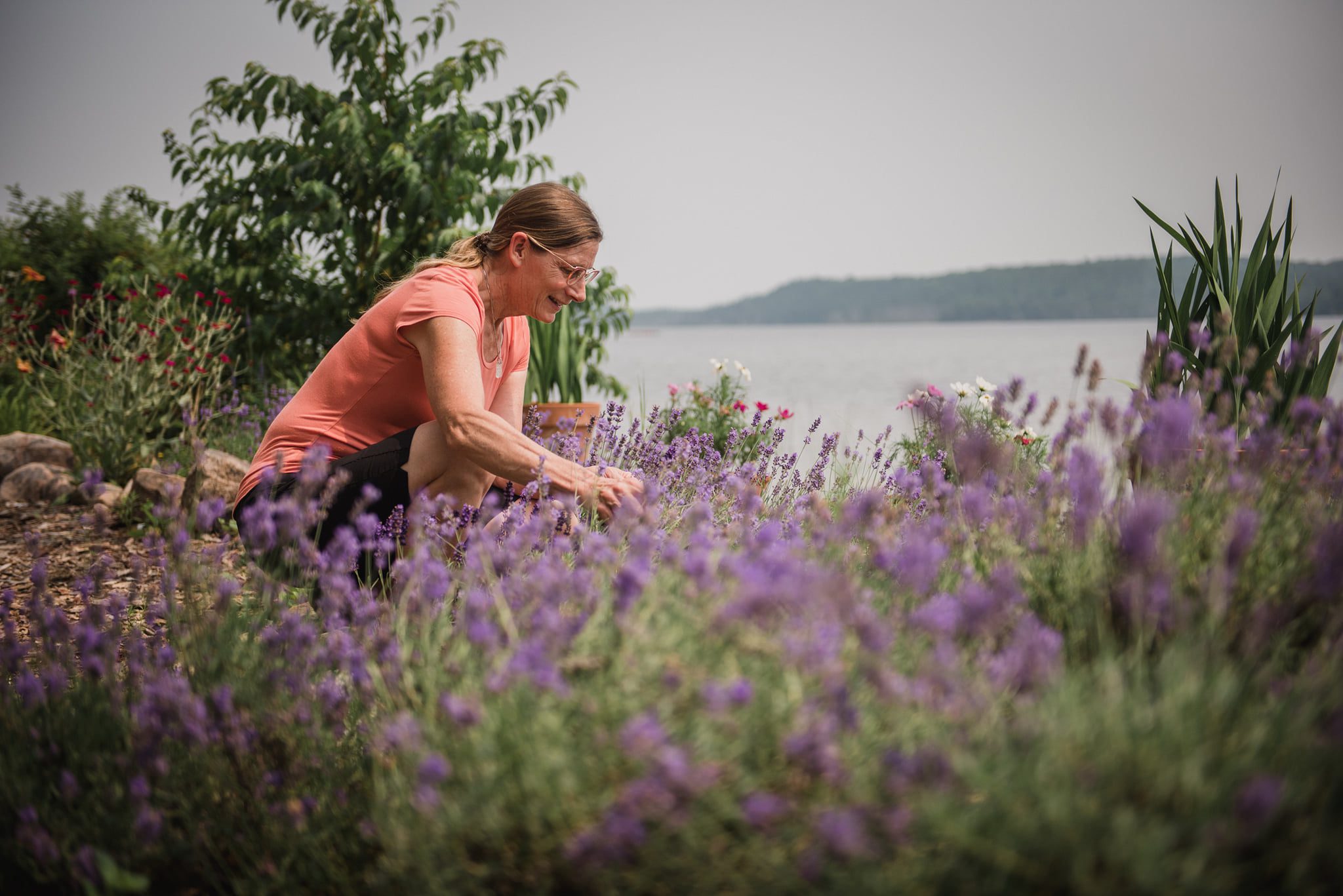 Harvesting wisdom from the wind and trees, let us root deep into the earth, connecting and restoring our balance.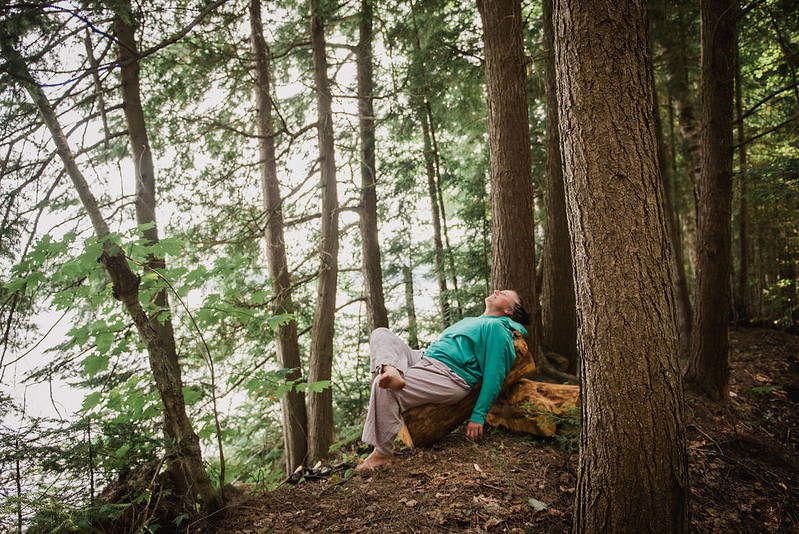 ---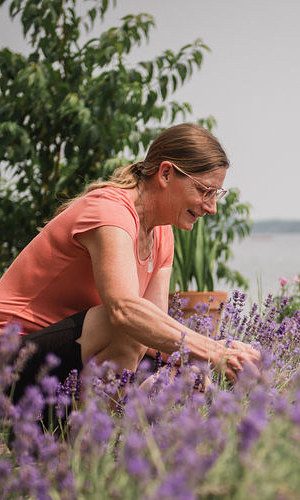 Martha Lucier
Co-Founder, Retreat Facilitator, Way of the Circle Centre Founder
Martha has always felt a deep connection with nature and has long been an initiator of circles, connecting people to themselves, each other, and the earth. Her personal calling is to help herself and others heal personal, ancestral, & collective trauma. Sound healing, qigong, yoga, and circle work are all tools that she uses to restore connection, find peace, and inspire us to live our lives fully in the present moment.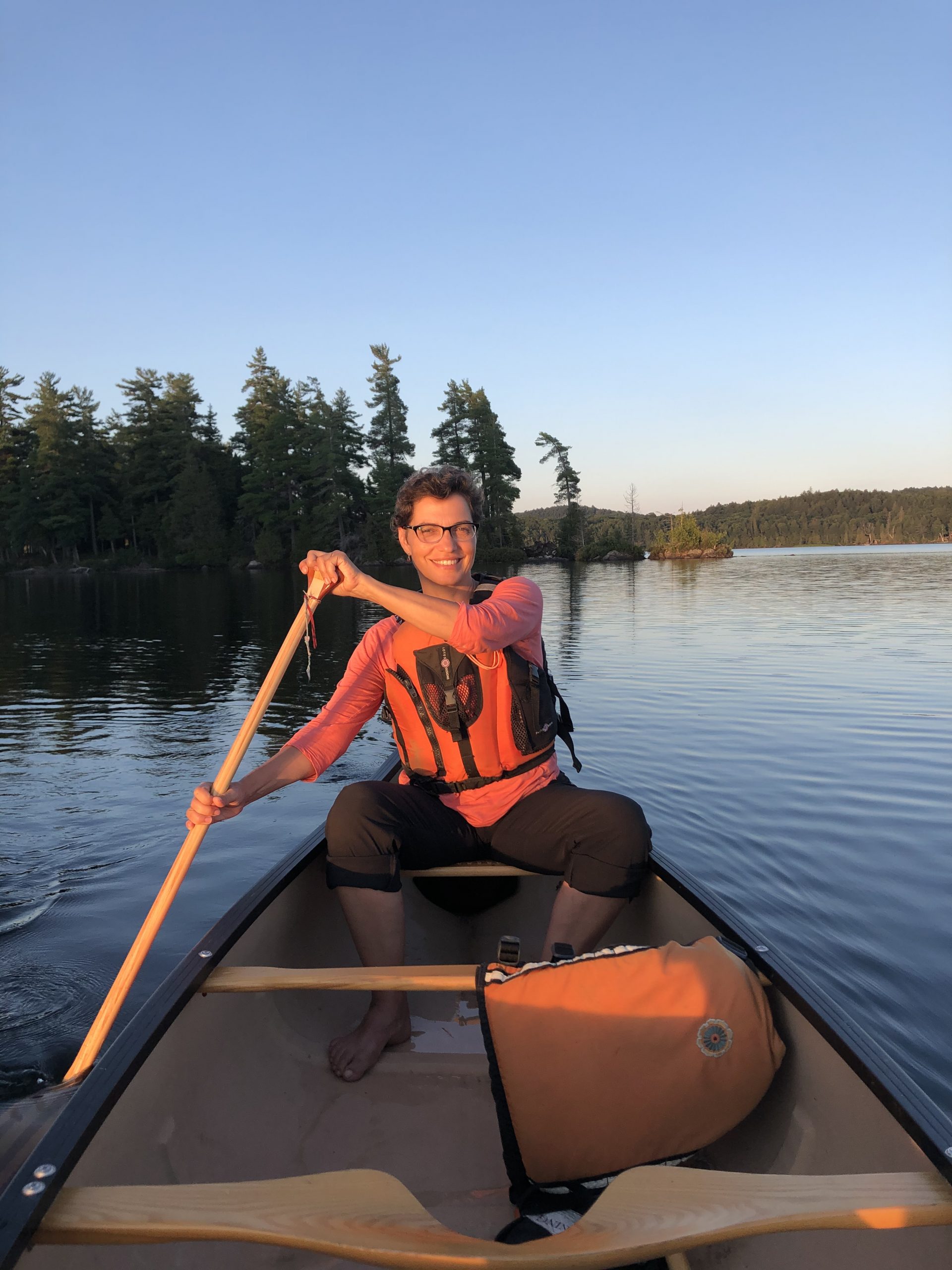 Trae Robinson
Facilitator, Way of the Circle Centre Coordinator
Inspired by nature, travel, and vibrant living, Trae guides experiences in London and Northern Ontario. As a facilitator, she says it's a privilege to witness "aha" moments as quantum leaps in understanding.
Way of the Circle Mentorship Team
In 2012, Martha was intuitively guided to create a year-long program called 'The Way of the Circle,' focusing on the wisdom of the circle and the collective process. The roots of this new program grew from the many shamanic circles she had been tending and facilitating at that time. Martha explains, "I yearned to evolve away from the teacher-centric structure of facilitating, which felt imbalanced and overburdening, to a more sustainable design that fostered shared, inclusive leadership. After twenty years of work in the spiritual community, it was natural to witness the evolution of circle practice in organic action."
From this program, the "Way of the Circle Centre" was born and began to offer mentorship in transformational leadership through Heart Wisdom retreats at the Edge. Participants from this program who feel called to leadership train as mentors before growing into co-facilitators. Each Heart Wisdom retreat is co-led by a team of 2-3 heart-centered facilitators (from a variety of cultural and spiritual backgrounds), as they provide mentorship to 1-2 circle mentors who are learning to listen deeply to participants sharing, and weave a unique program that responds to the collective dreams of each gathering through a process we call the Way of the Circle. In addition to Martha & Trae, Co-Facilitators of Way of the Circle programs may include: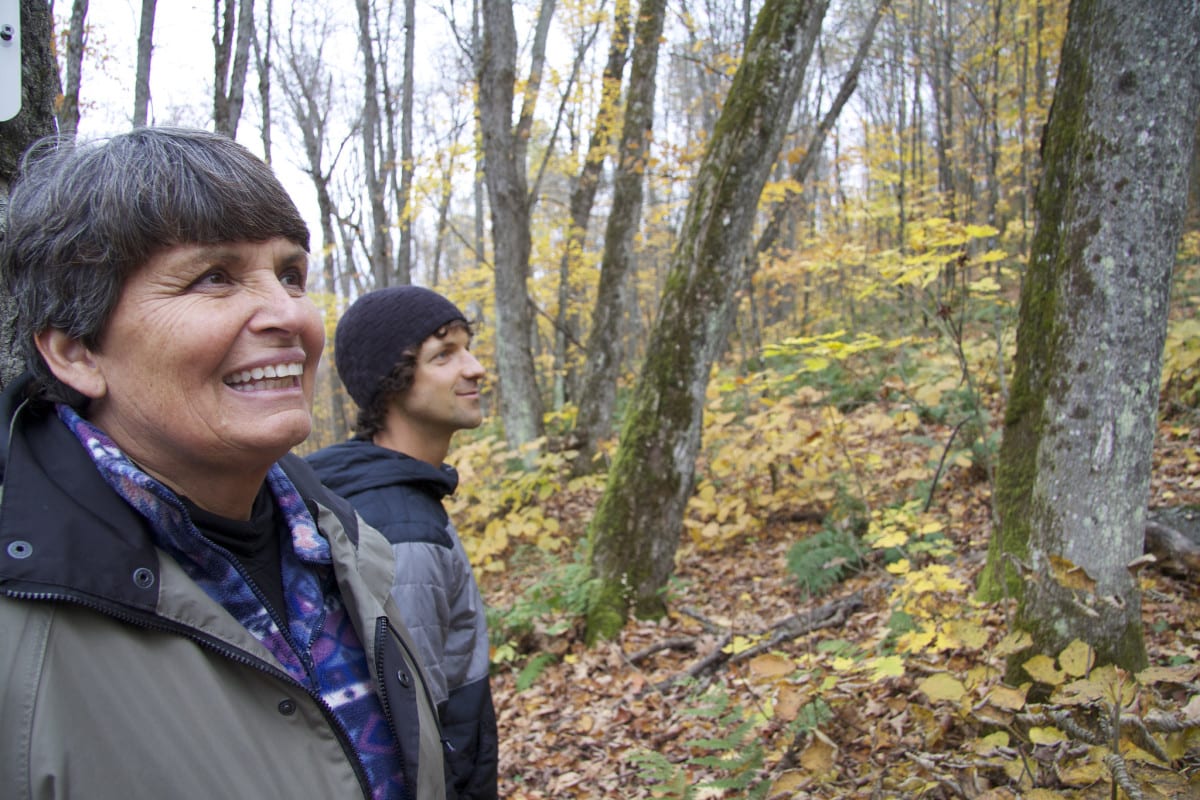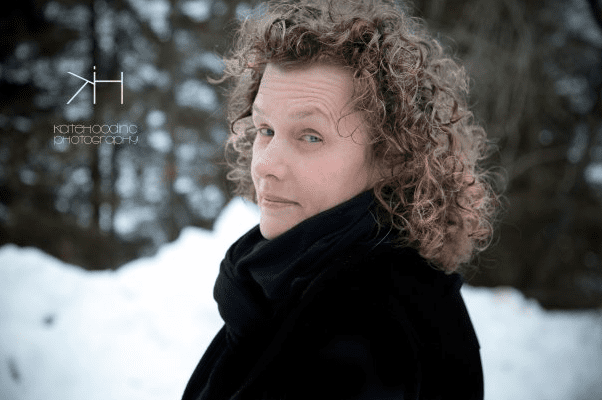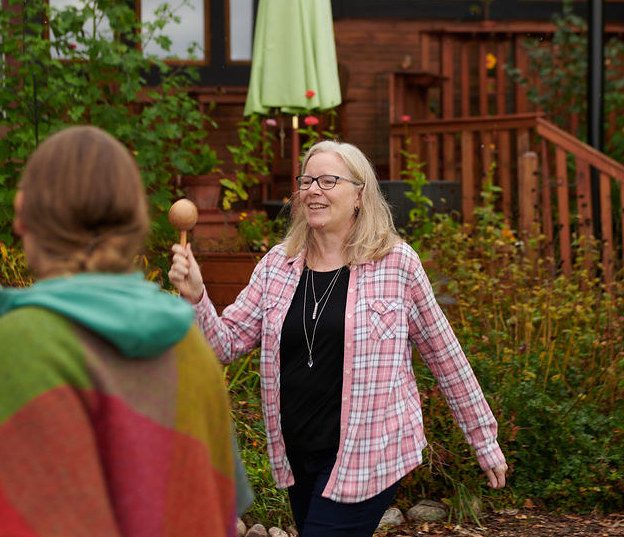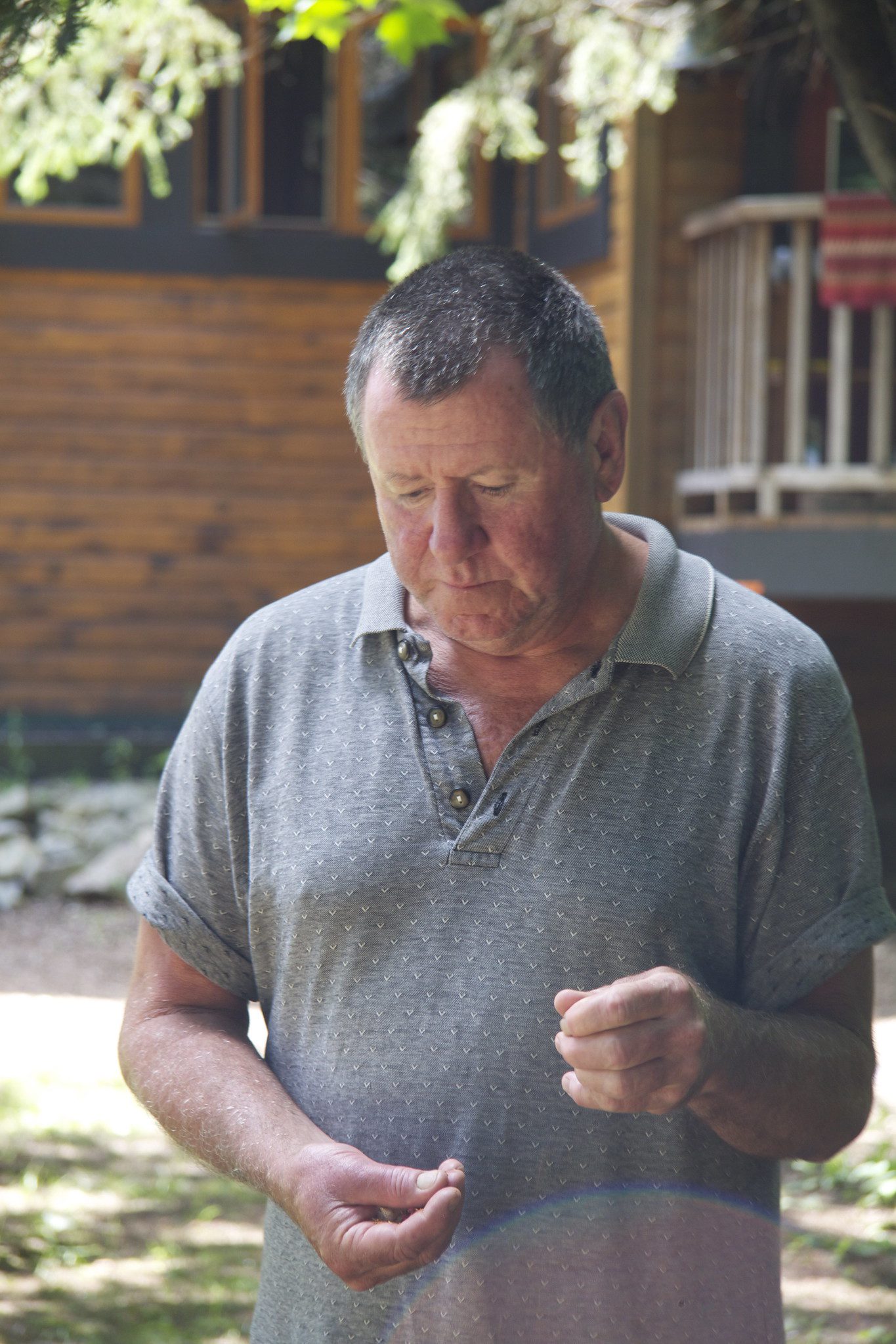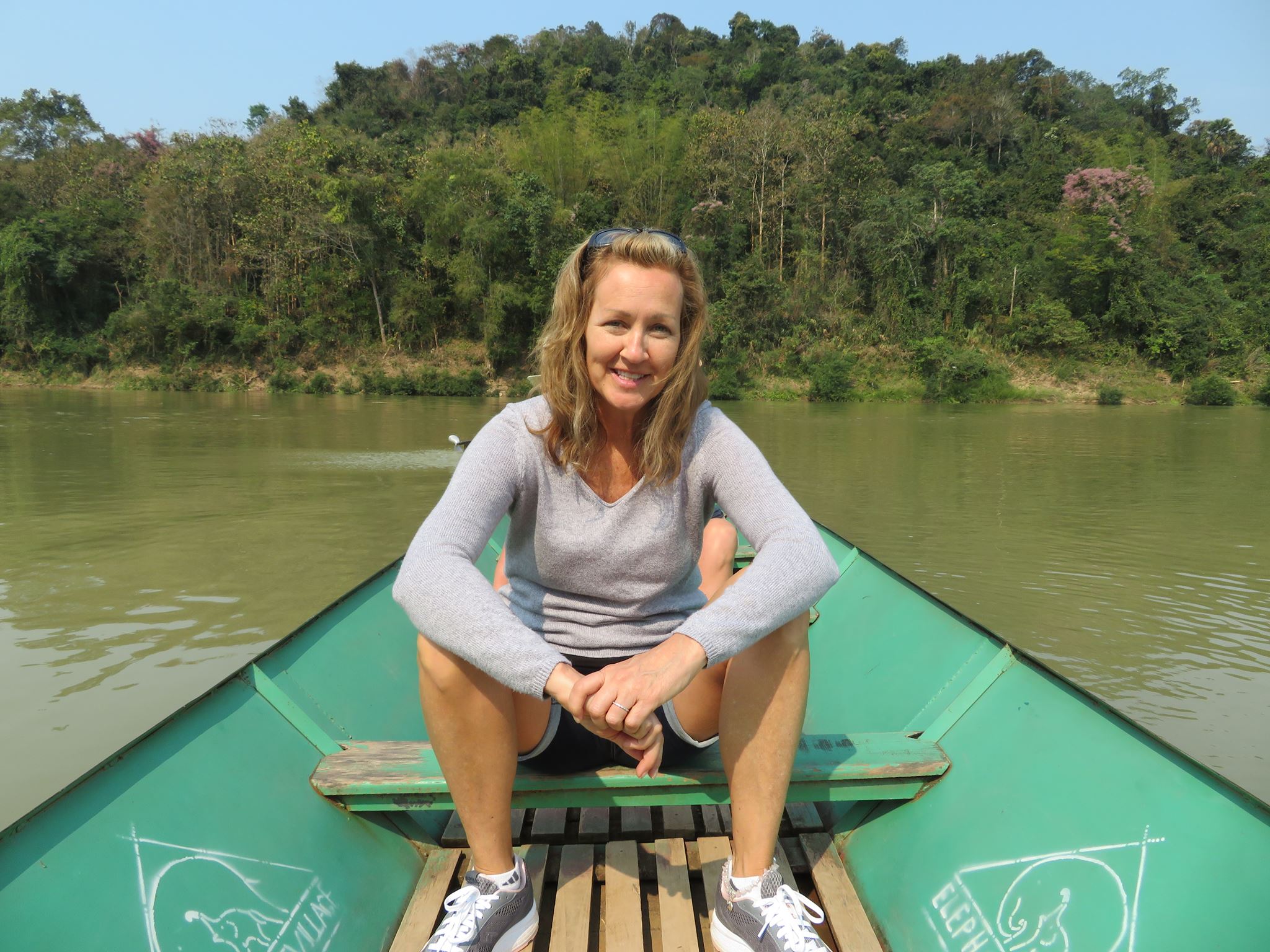 ---
In short: Spaces are limited. When you book a retreat with us, a non-refundable deposit (50% of your overall balance) reserves your space and allows us to plan accordingly. Remaining balances are due 15 days before arrival.

Deposits protect our group-based experiences by acting as a commitment from our guests. If you need to cancel your visit, the timing of your cancellation will determine the level of flexibility we can offer in rescheduling your visit or holding your deposit as a credit to be used in the future. Please refer to our full deposit and cancellation policy for more information on our policies, timelines, and the commitments we make based on your registration.
Edge guests are well nourished and experience mealtime itself as a program element, with storytelling to introduce the seasonal flavours of the region and the relationships with the folk who grew and raised the ingredients close to home. Cooking at the Edge focuses on balancing globally far-flung tastes with provincially produced foods. Meals are served buffet style and are guests often enjoy lakeside dining outdoors when the weather allows it.

Over the years we have met many diverse dietary needs. Guests are invited to identify their dietary needs & preferences as a part of the registration process, and those with restrictions love the options we provide.
We offer unique, tailored experiences that flow as our facilitators respond to the interests of our guests, seasonal conditions, and special opportunities that may arise.

Each retreat at the Edge features healthy doses of dreamtime, adventure, community, creativity, time spent in nature, and a dash of surprise. Guests always have the choice to take solo or rest time in lieu of planned experiences.

While a detailed itinerary is not available, you can count on and prepare for the activities used to describe the flavour of this retreat. Meals are generally served at 8:30, 12:30, and 6pm. When appropriate, optional early-morning or late-night experiences may be offered.
Arrival time is between 1 – 3 pm. We encourage our guests to stay and experience the full retreat, which generally ends after lunch on the final day.
We'll be spending time both indoors and out in nature, and we invite you to dress appropriately for the season to stay comfortable, warm, and dry. There's no dress code and most guests wear their "retreat-casual".

We encourage guests to bring a surprise to share with others – this might take the form of a game or activity, an instrument/song/poem, or a tasty treat.

Additionally, guests of Heart Wisdom retreats are invited to bring a personal drum or rattle, a sacred item to contribute to our shared altar, and optionally a belonging that they are ready to release (as a contribution to a gift blanket exchange we will do in support of our scholarship program).
Custom Dates Available for groups of 10+
"The Heart Wisdom Healing Retreats are vehicles for change. Within the safe and supportive structure of the Way of the Circle, we realise our interconnectedness, travelling deep within to retrieve the gifts we came into this world to share. By being seen, feeling heard, inspiring each other, and honouring one another's values, we heal the root cause of isolation and scarcity. Coming together we undergo a joyous alchemical process, transmuting the dream of fear, divisiveness and disharmony into the dream of love, unity, and peace. Our survival as a human species depends on us awakening ancient wisdom and our connection to the spirit that lives in all things."
– Martha Lucier, Way of the Circle Centre Founder
Explore Accommodation Options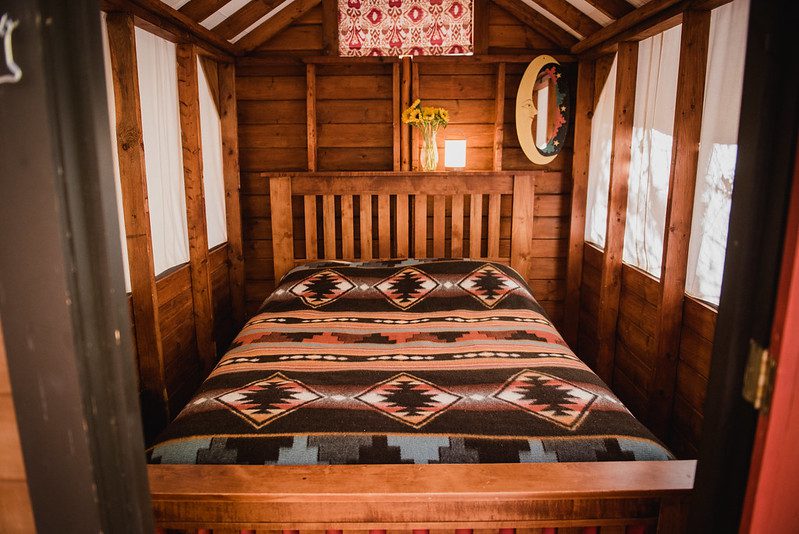 Canopy Cabin
Glamping-style canopy cabins bring participants closer to nature, just a short walk away from main programming spaces and amenities such as showers and flush toilets. Each canvas cabin features a double bed, ideal for solo travellers or couples.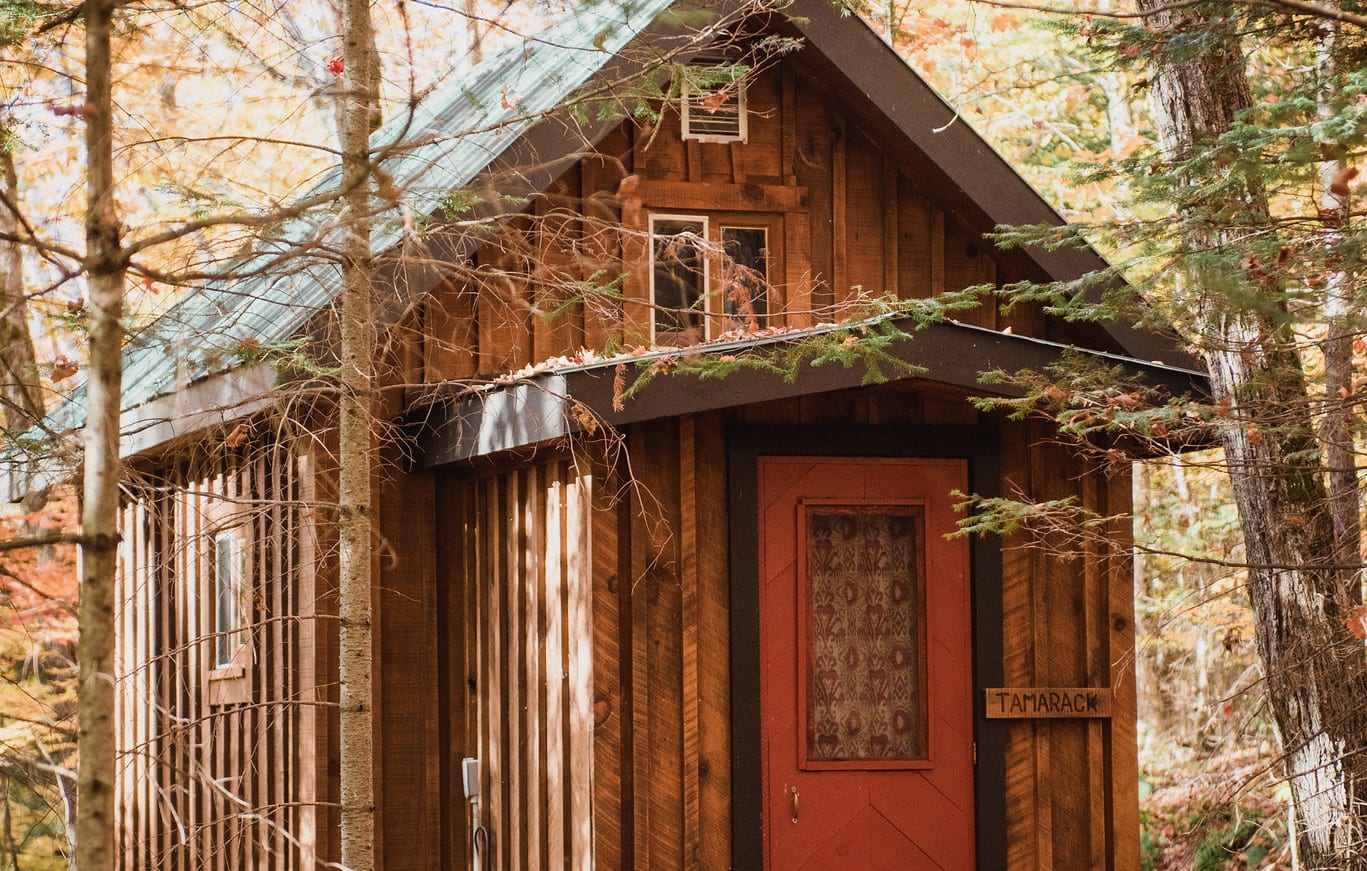 Habitat Cabin
Cozy, rustic habitat cabins are located just a short walk away from main programming spaces and amenities such as washrooms and showers. Each offers a loft double bed above 2 single beds, making them ideal for sharing with friends or other participants.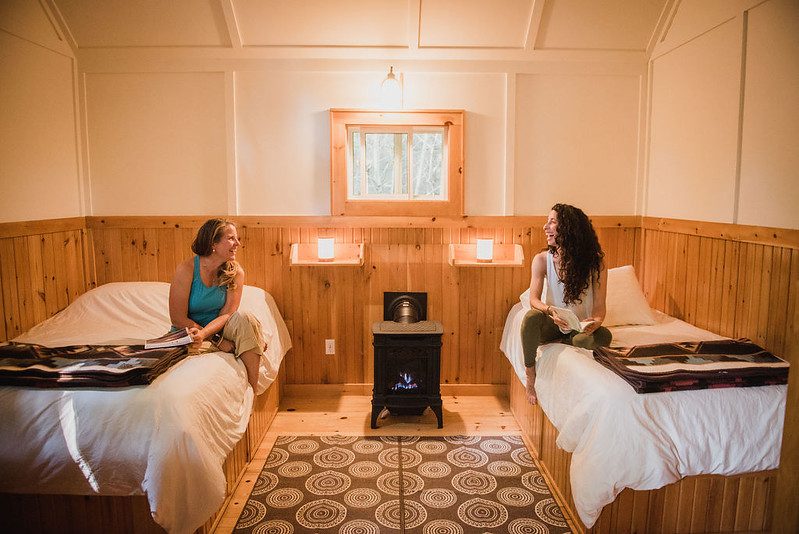 Studio Cabin
Comfortable & spacious eco-friendly studio rooms are located just a minute's walk away from main programming spaces and showers. These feature a small en-suite bathroom with a composting toilet. Both a double bed and a single bed make them ideal for couples or friends.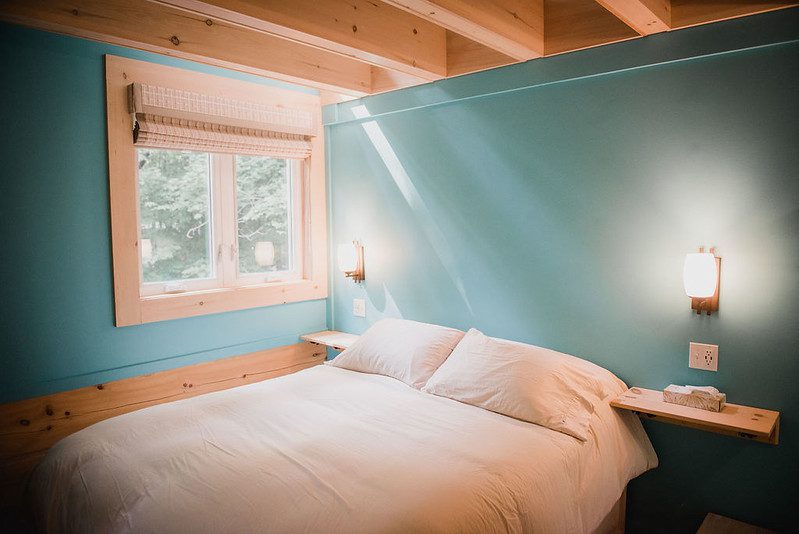 Log Cabin Bedroom
The luxurious and comfortable log cabin is located a bit further from main programming spaces for optimal rest, and features en-suite bathrooms with showers. Each room's Queen bed can convert into two twin beds, providing flexibility for solo travellers, couples, or friends.
View Our other retreats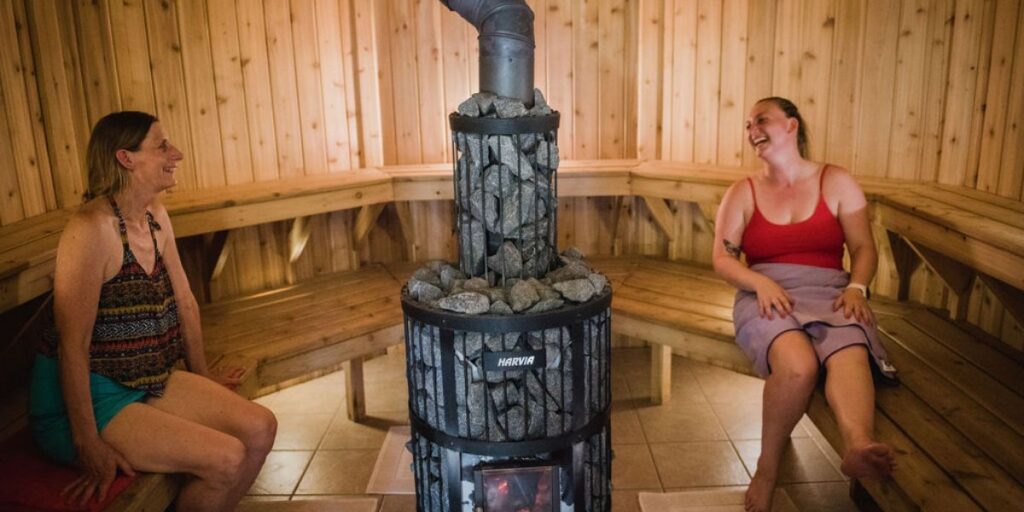 Experience an adult summer camp in Algonquin Park: canoe, hike, spot wildlife, and savor heartwarming meals.
Grab our Wisdom of Nature Guide
Are you seeking more heart-centred, nature-based practices to help you stay positive and connected? If so, this guide is for you. 
A copy of our Wisdom in Nature Guide is on its way to your inbox.